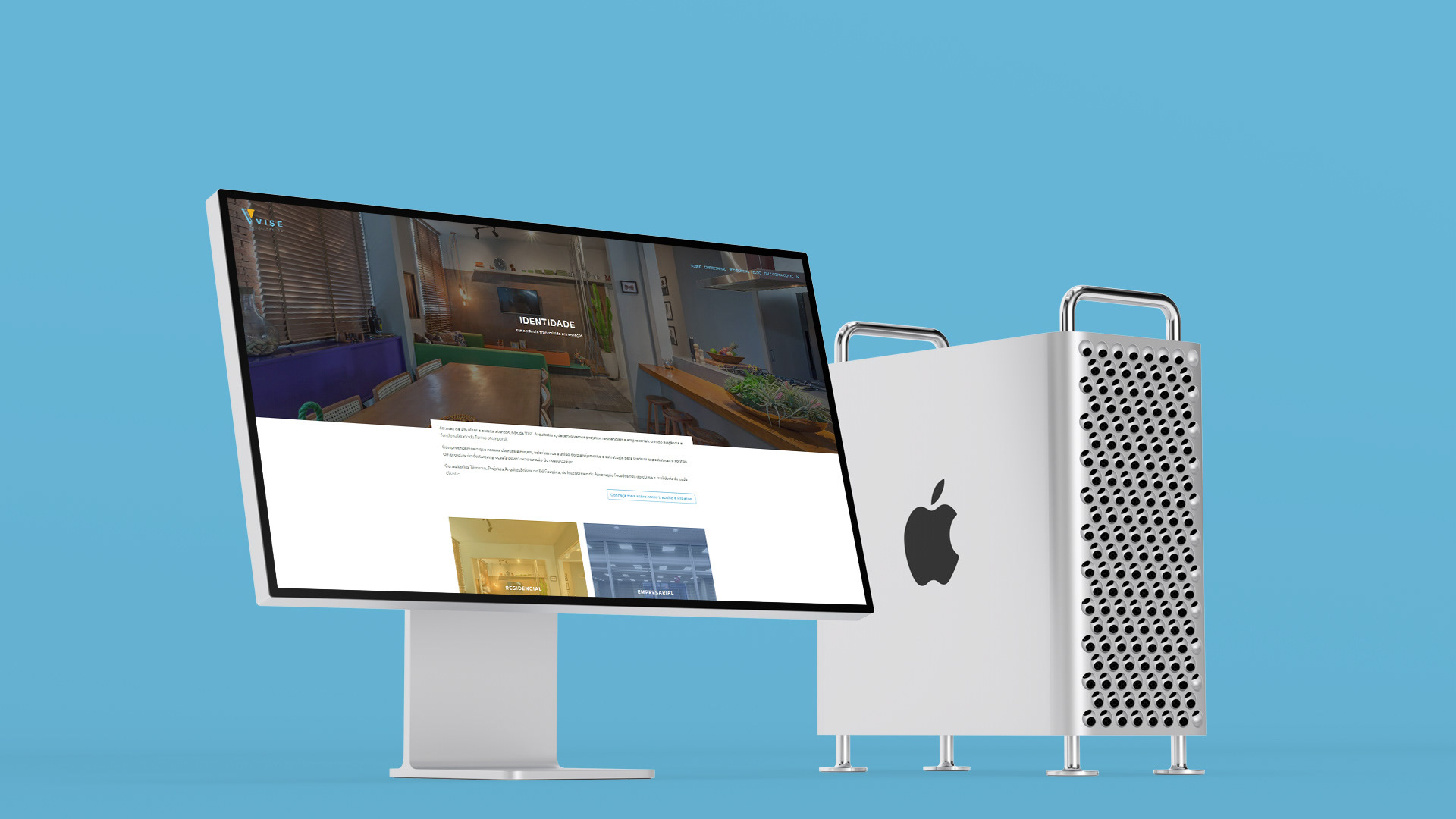 An architecture company with two types of projects: residential and business, with a website for each type and a lot of frustration. This was the scenario I found when Luiza Rocha invited me to work with her to redesign the website of Vise Arquitetura, an architecture firm from Belo Horizonte/MG.
Uma empresa de arquitetura com dois tipos de projetos: residencial e empresarial, com um site para cada e muita frustração. Esse foi o cenário que encontrei quando Luiza Rocha me convidou para trabalhar com ela no redesign do site da Vise Arquitetura, escritório de arquitetura de Belo Horizonte / MG.
The project was part of Luiza's larger communication management work during which we redesigned the entire site both visually and structurally, using the brand's colors (yellow and blue) to differentiate the two lines of work.
O projeto fez parte de um trabalho mais amplo de gestão da comunicação da Luiza, durante a qual redesenhamos todo o site tanto visual quanto estruturalmente, utilizando as cores da marca (amarelo e azul) para diferenciar as duas linhas de trabalho.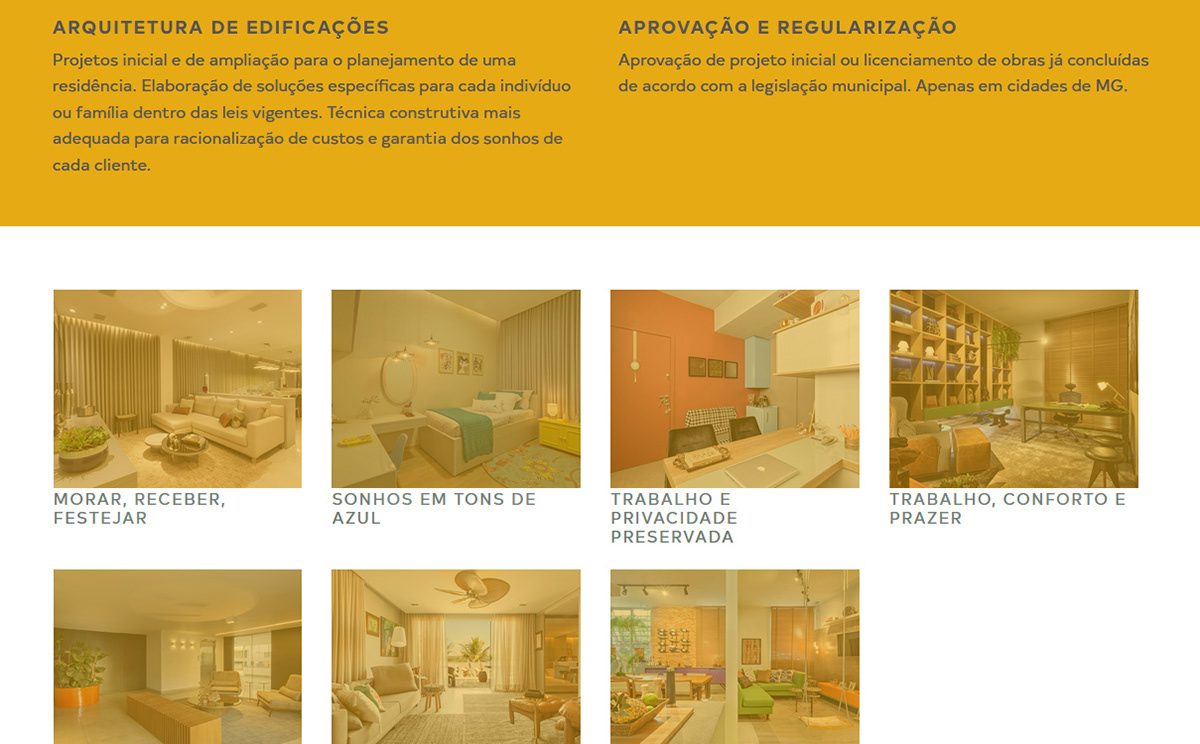 Following the guidelines she established with the client, after the briefing, the first step was the creation of wireframes. I did get a copy of the content before this stage, which gave we a much better idea of what the final product would look like.
Seguindo as orientações que ela estabeleceu com o cliente, após o briefing, o primeiro passo foi a criação dos wireframes. Consegui uma cópia do conteúdo antes desse estágio, o que nos deu uma ideia muito melhor de como seria o produto final.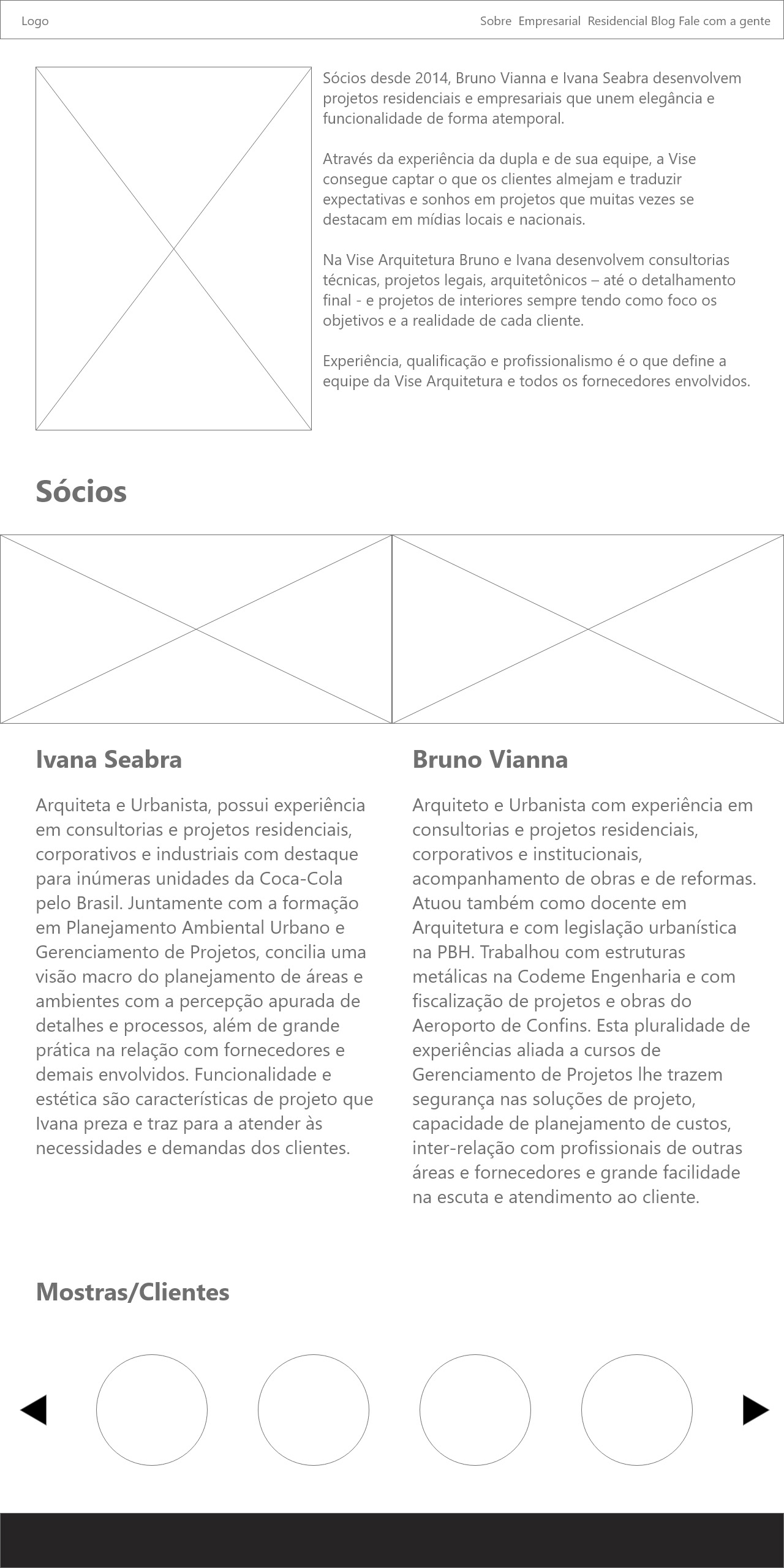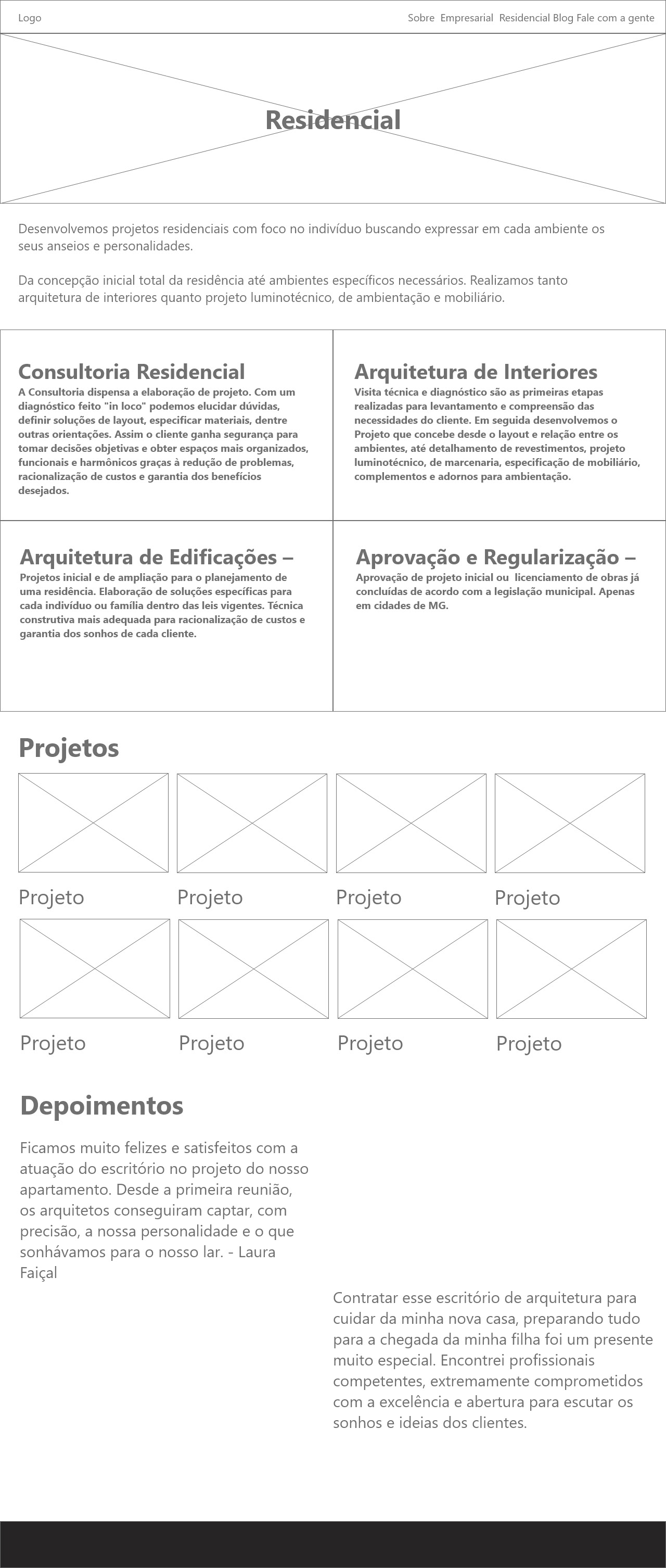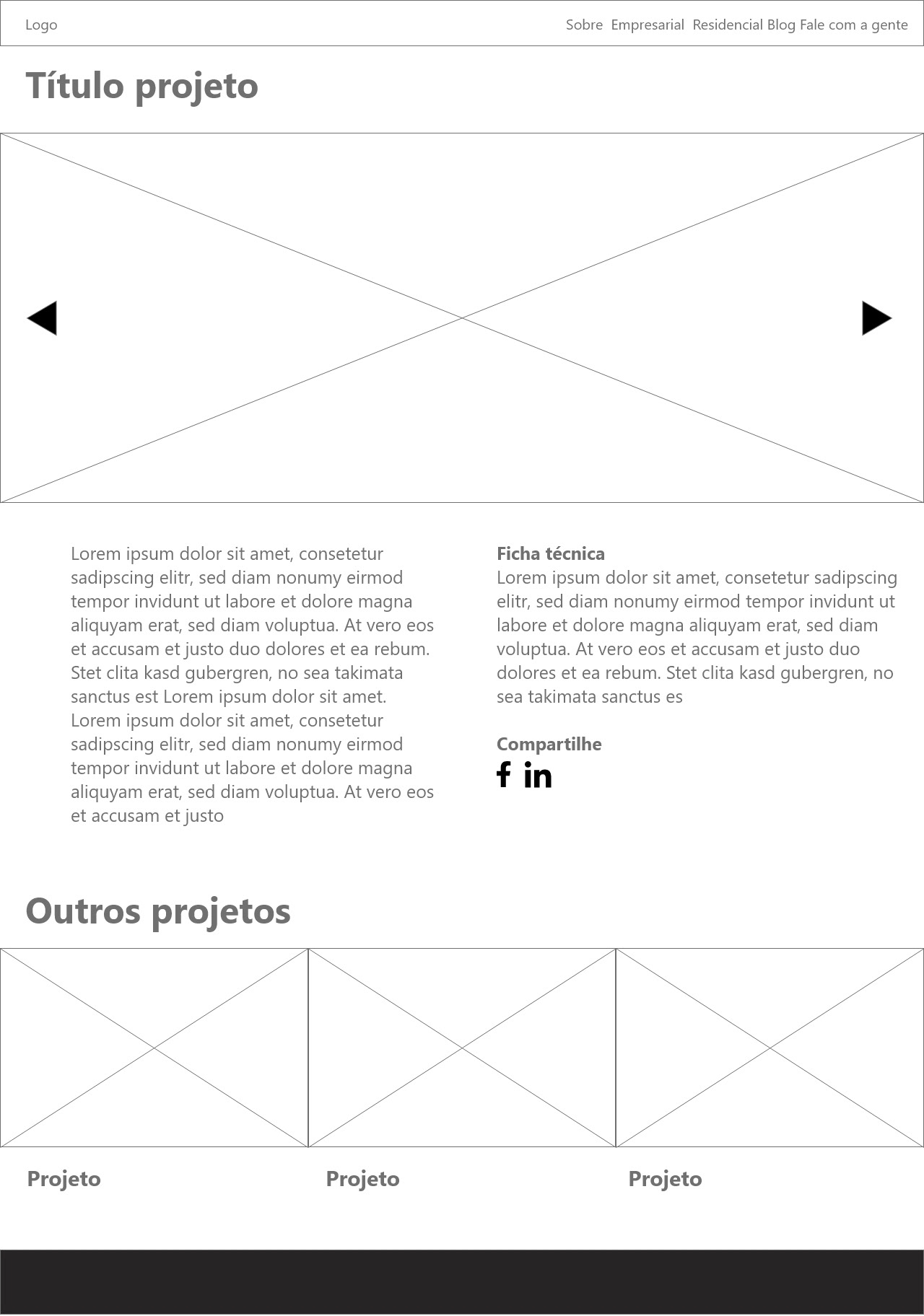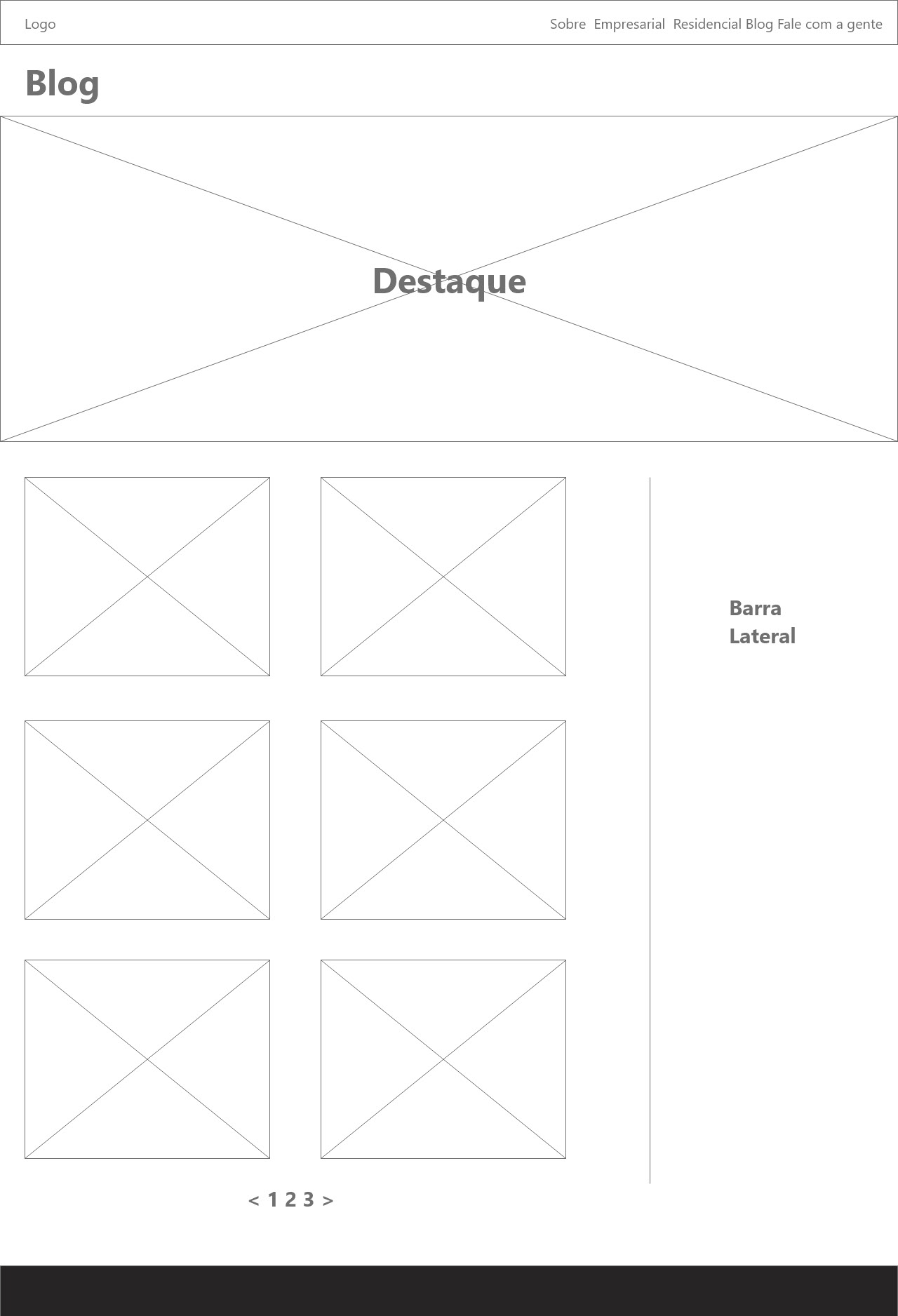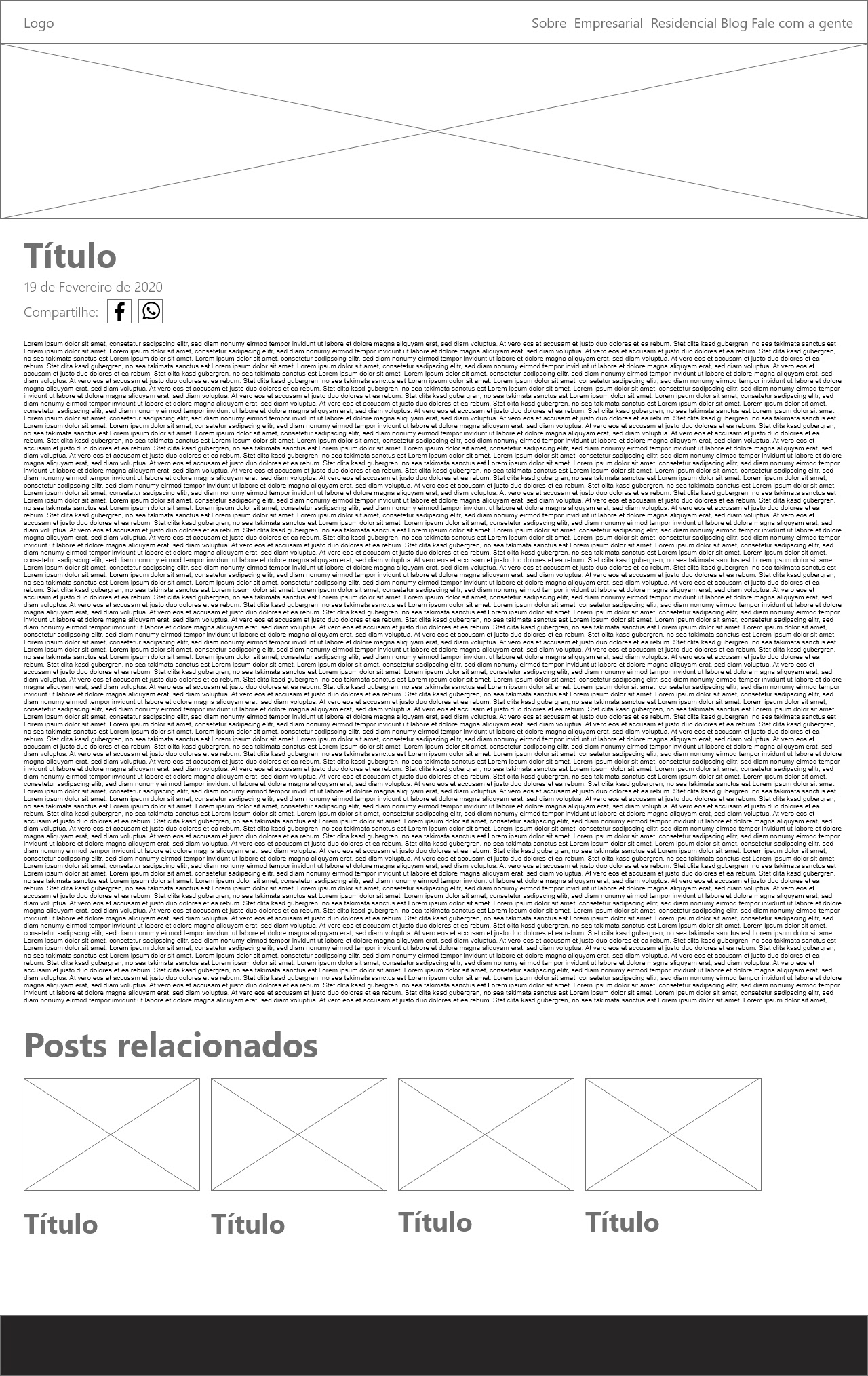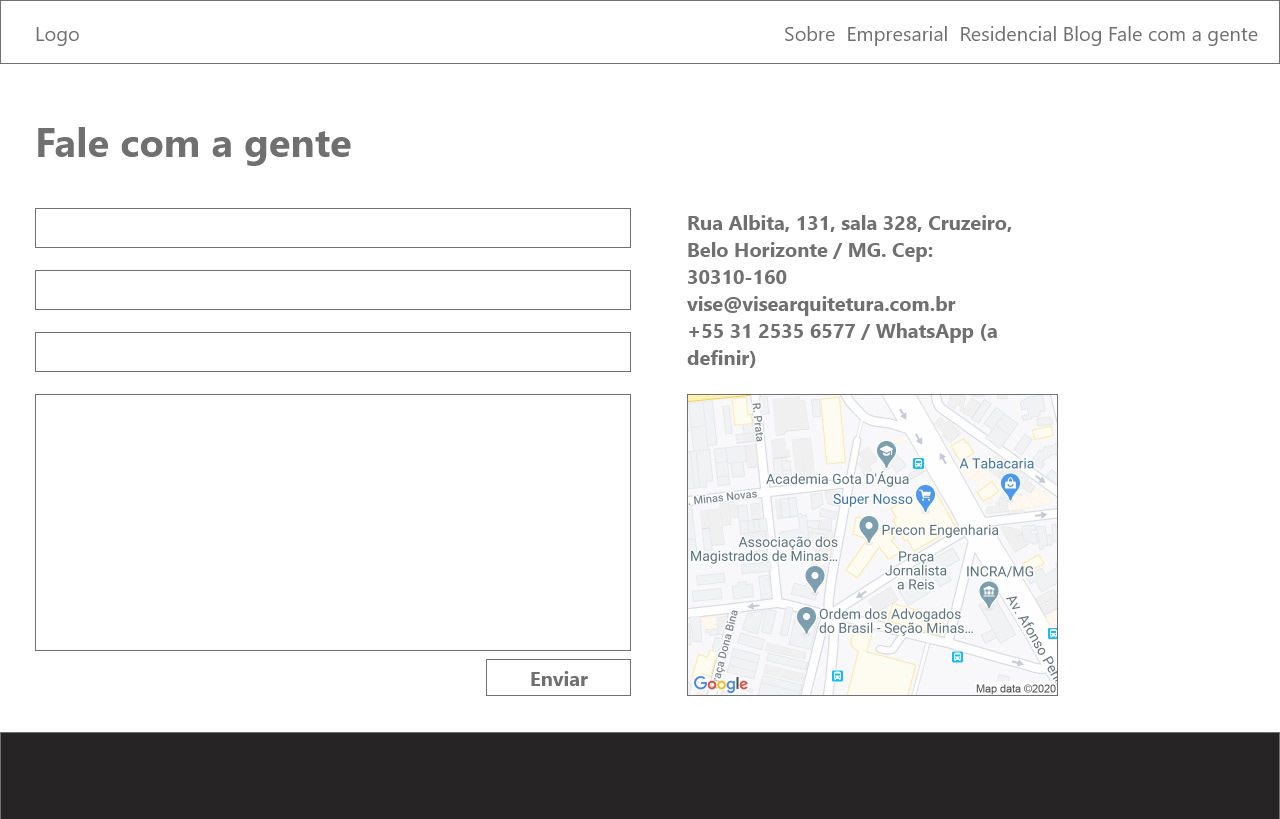 After the wireframes were approved, we created the high-fidelity prototype. It took three rounds to get to the final version.
Depois que os wireframes foram aprovados, criamos o protótipo de alta fidelidade. Demorou três rodadas para chegar à versão final.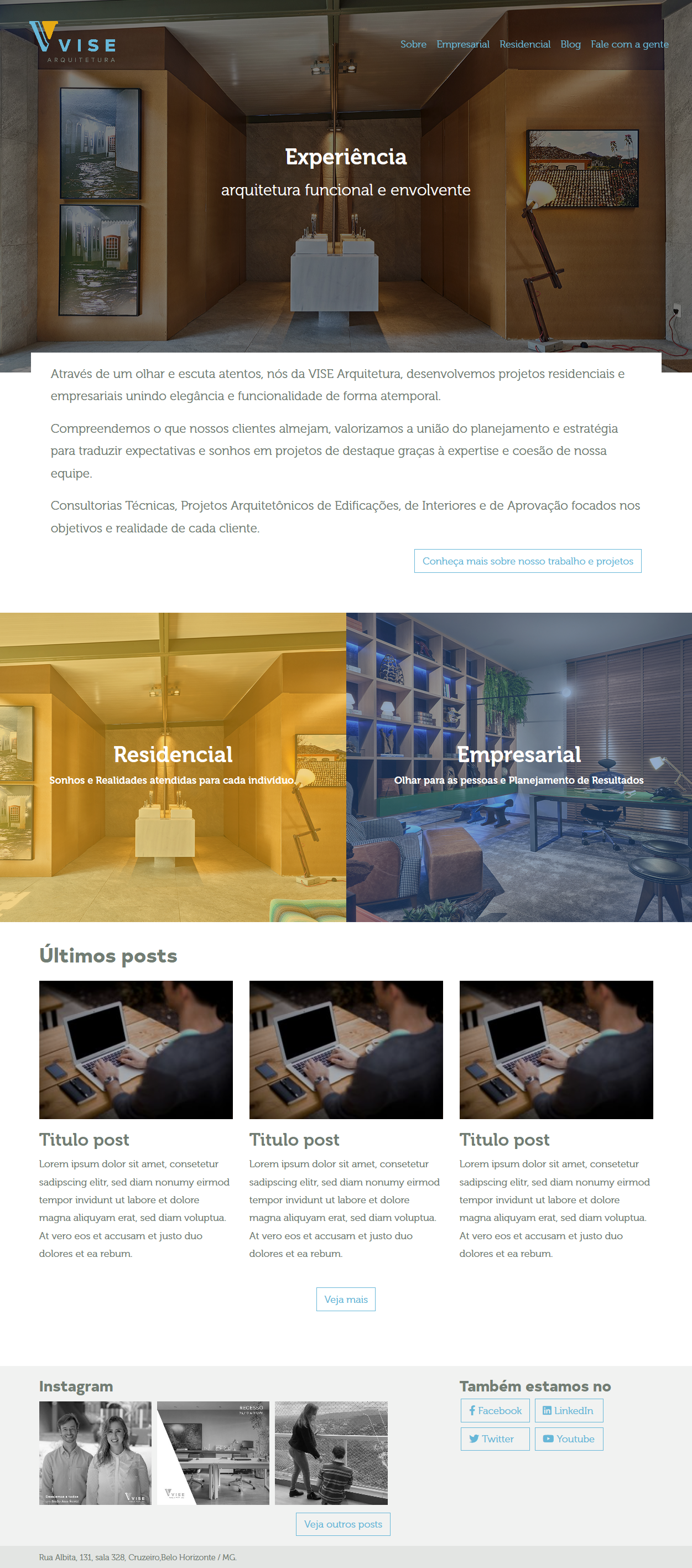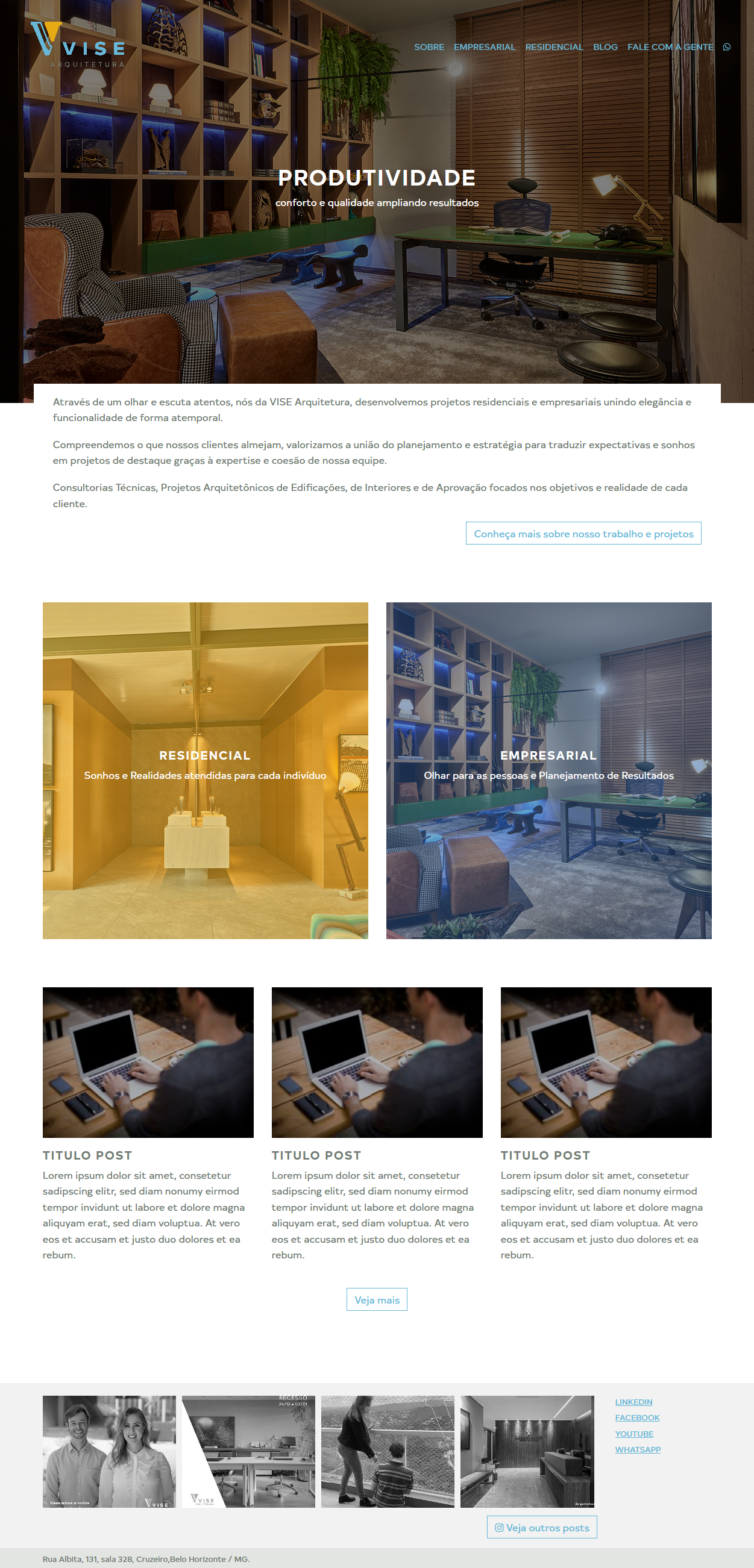 Evolução da página inicial durante o desenvolvimento de protótipo de alta fidelidade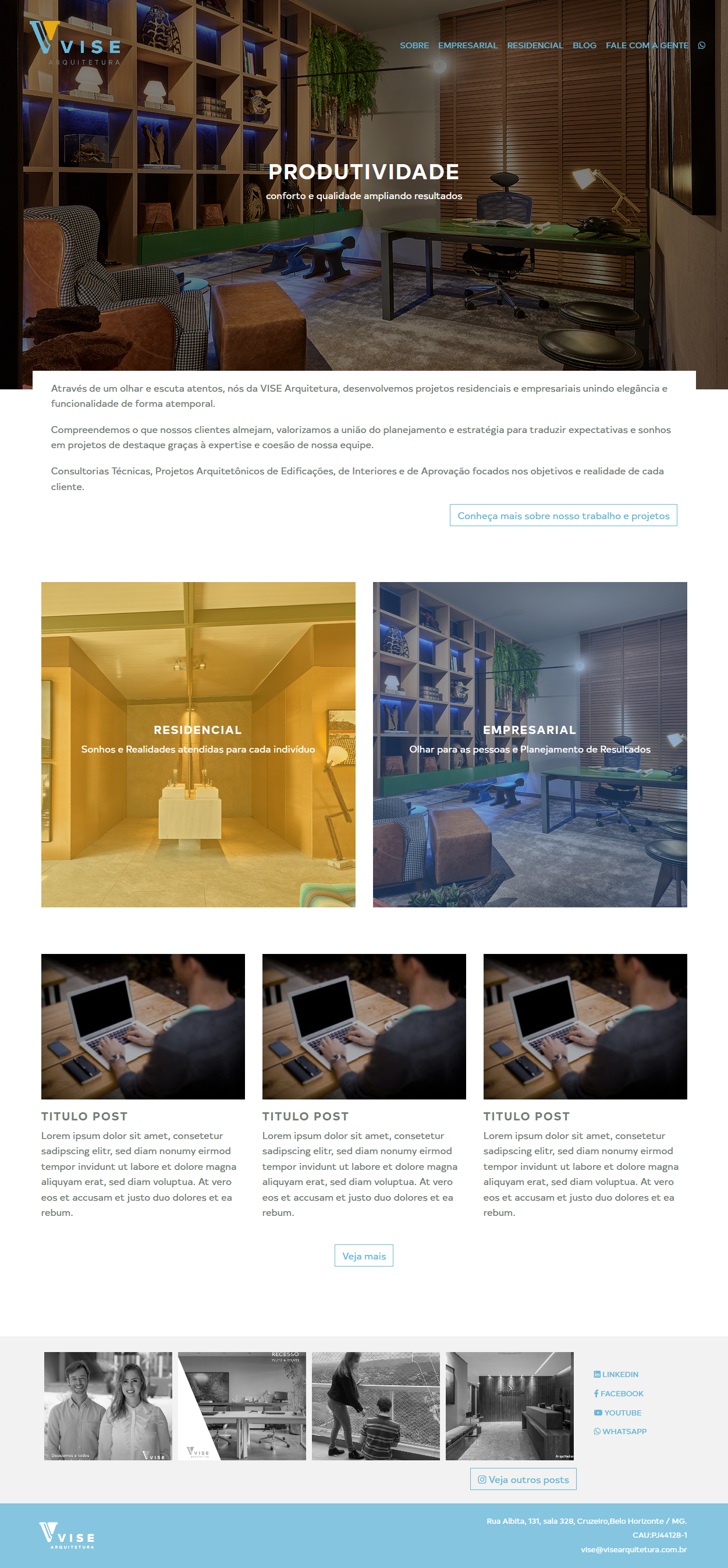 Página inicial da versão antiga versus a nova.
With the prototype approved I integrated Wordpress into the website, and with that the project was finished :)
Com o protótipo aprovado integrei o Wordpress no site, e com isso o projeto foi concluído :)