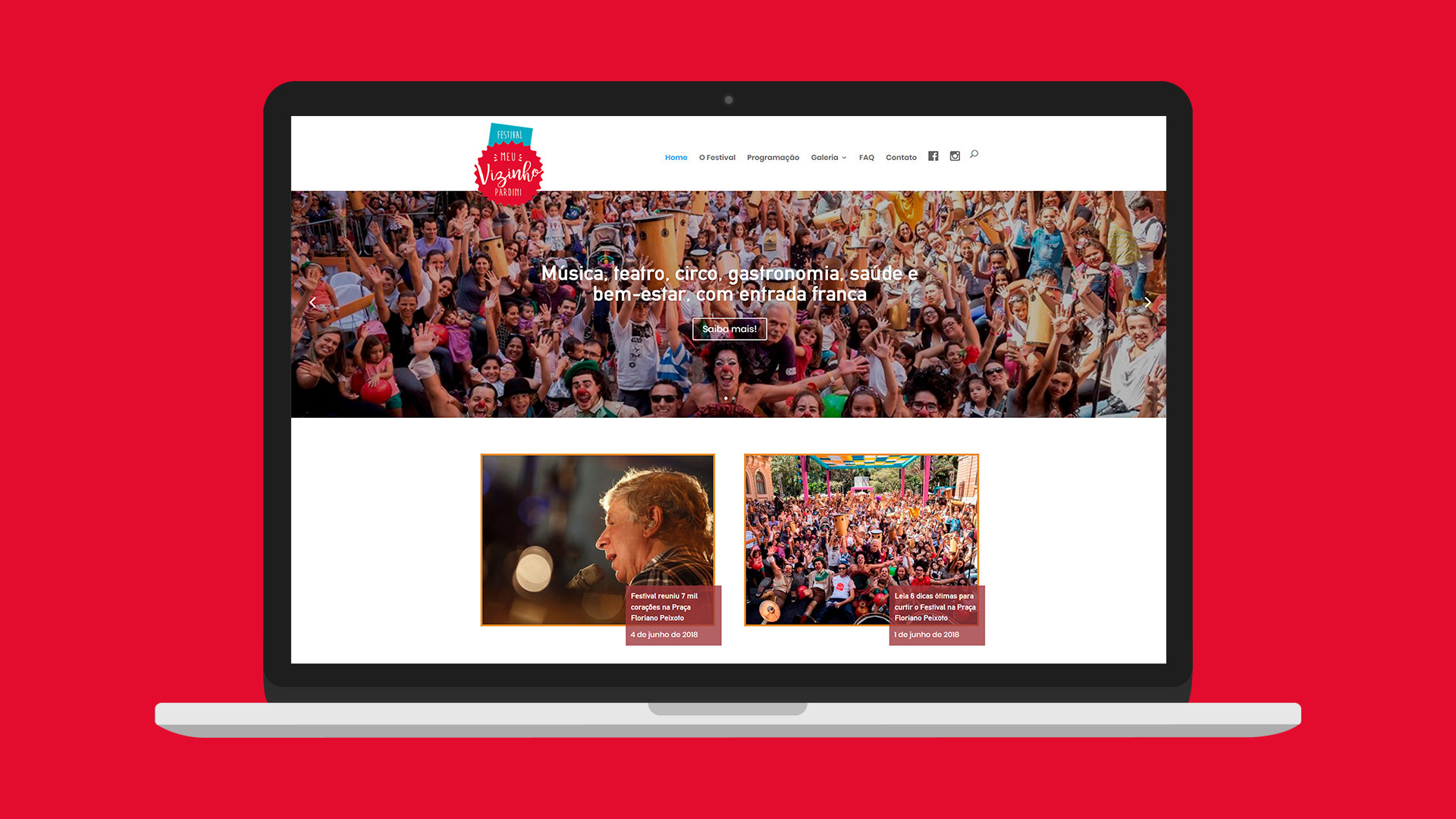 In April 2018, I was approached by Àrvore Comunicação to create a website for the Meu Vizinho Pardini festival, a development of the Meu Vizinho Pardini project, with a very short deadline: 10 calendar days.
Em abril de 2018, fui procurado pela Àrvore Comunicação para criar um site para o festival Meu Vizinho Pardini, um desenvolvimento do projeto Meu Vizinho Pardini, com um prazo muito curto: 10 dias corridos.
With this deadline in mind, two things were emphasized: Simplicity and security. The layout was inspired by visual identity and followed the idea of a magazine. For security purposes, we used Divi, a famous multifunctional Wordpress theme.
Com esse prazo em mente, duas coisas foram enfatizadas: Simplicidade e segurança. O layout foi inspirado na identidade visual e seguiu a ideia de uma revista. Por motivos de segurança usamos Divi, um famoso tema multifuncional do Wordpress.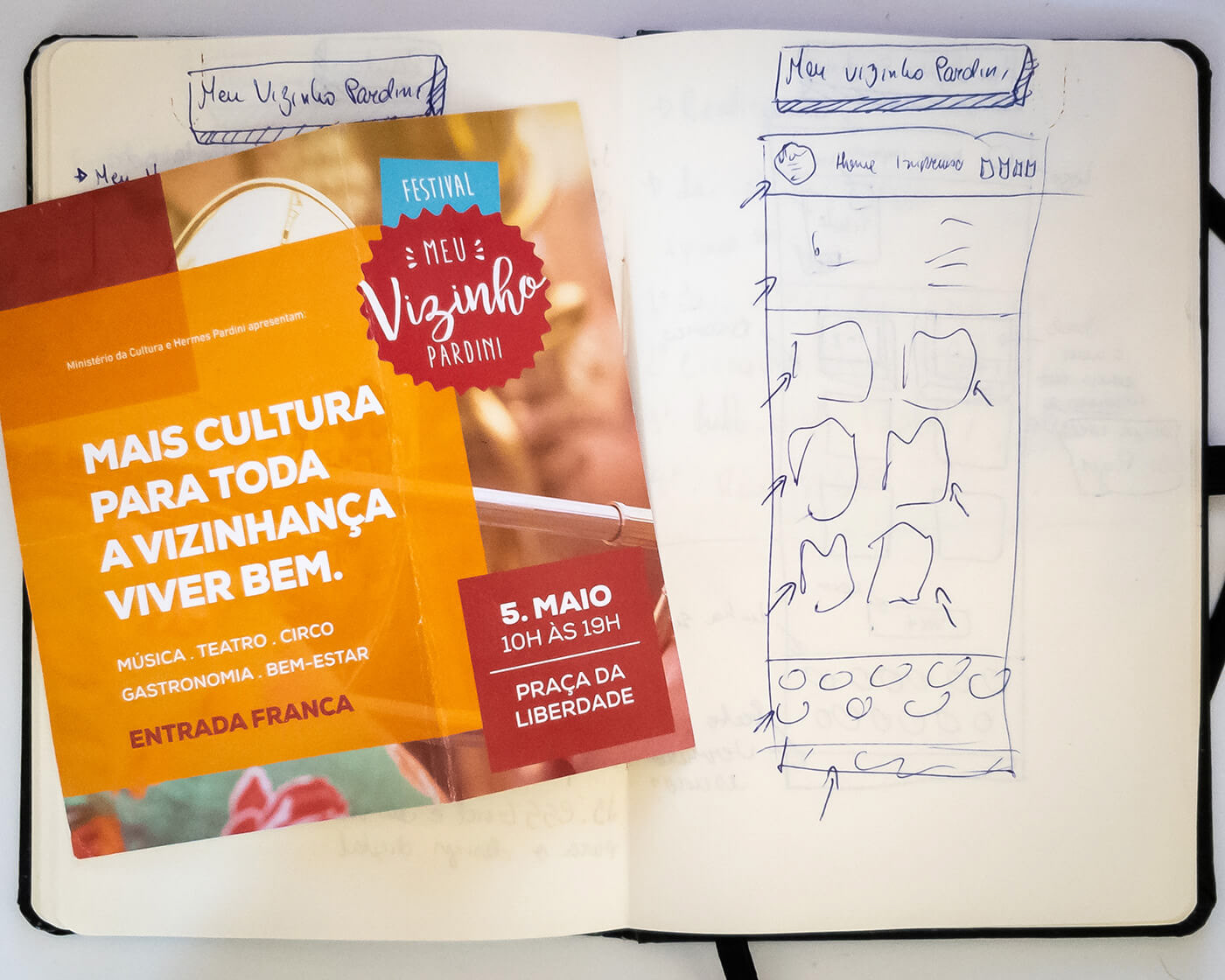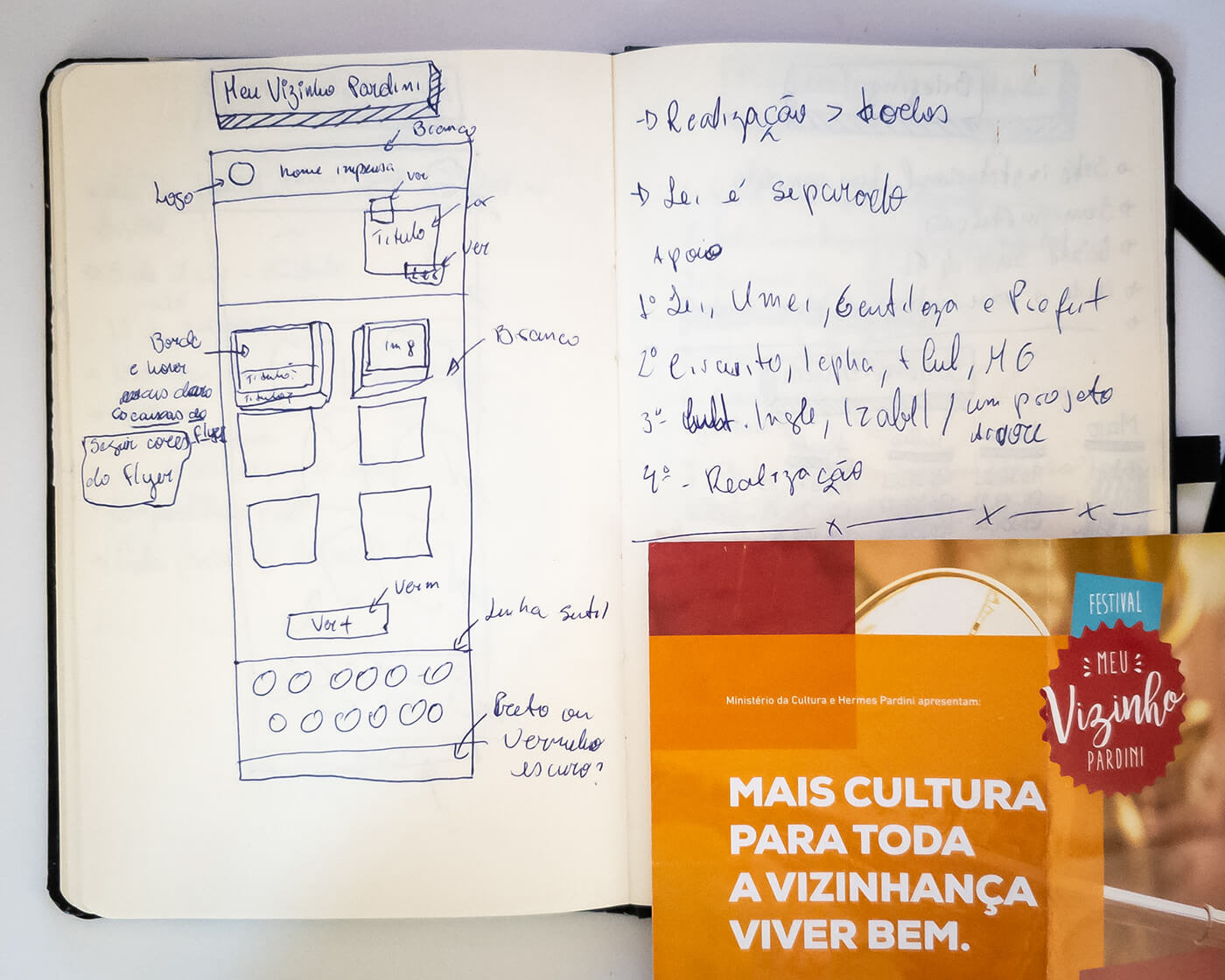 Thus, with the structure of the home page defined in the briefing meeting and already starting the design directly in the browser, and constant communication between us, we were able to complete the job within the deadline.
Assim, com a estrutura da página inicial definida na reunião de briefing  e já iniciando o design diretamente no navegador, e a comunicação constante entre nós, conseguimos concluir o trabalho dentro do prazo.