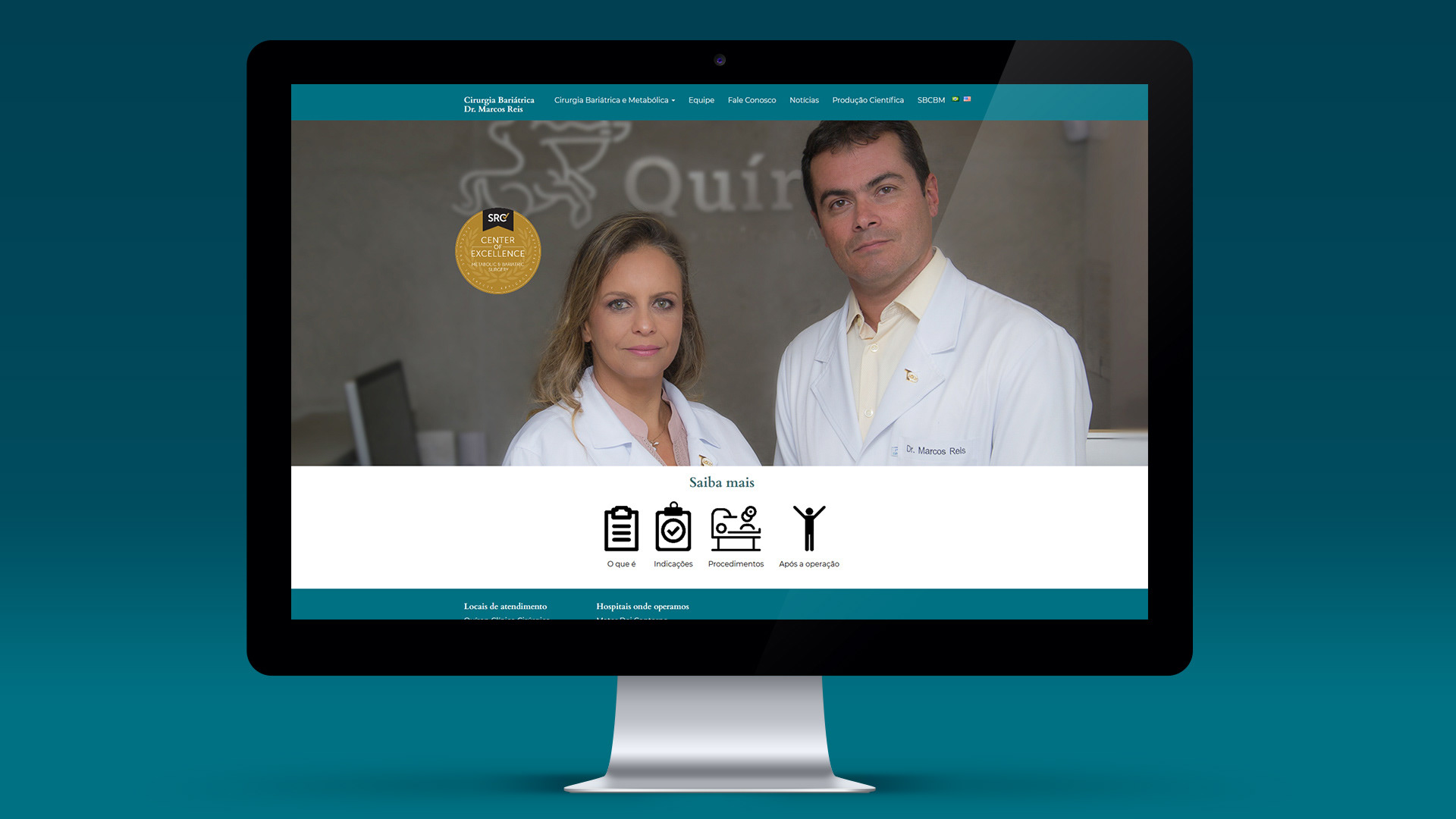 How to present a work that is not only yours but bears your name, in two languages, and without disconnecting from what already exists from your digital presence? It was with this challenge that Dr. Marcos Reis, with whom I have already worked on his personal website, contacted me to create a website for the bariatric surgery team that bears his name.
Como apresentar um trabalho que não é só seu, mas leva seu nome, em duas línguas, e sem se desconectar do que já existe de sua presença digital? Foi com esse desafio que o Dr. Marcos Reis, com quem já trabalhei em seu site pessoal, me procurou para criar um site para a equipe de cirurgia bariátrica que leva seu nome.
The first step was to define the URL (address) where the new website would be, since drmarcosreis.com.br is his personal website and other addresses such as cirurgiabariatricamarcosreis.com.br could complicate the memorization. We decided to insert it within the main site, at drmarcosreis.com.br/bariatricsurgery.
O primeiro passo foi definir a URL (endereço) onde ficaria o novo site, já que drmarcosreis.com.br é seu site pessoal e outros endereços como cirurgiabariatricamarcosreis.com.br poderiam complicar a memorização. Decidimos inseri-lo no site principal, drmarcosreis.com.br/cirurgiabariatrica.
The visual identity of the website makes use of the same typography and colors as his personal website, which was based on the website of your clinic, Chiron Advanced Clinical Surgery.

Regarding the structure of the site, instead of having it on one page, we chose to use several to make the content more accessible, shareable, and help with SEO. To encourage sharing, a bar was added to all pages that allows sharing to Facebook, Twitter, LinkedIn and Whatsapp (when accessed by mobile phone).
Em relação à estrutura do site, ao invés de uma página, optamos por utilizar várias para tornar o conteúdo mais acessível, compartilhável e auxiliar no SEO. Para incentivar o compartilhamento, foi adicionada a todas as páginas uma barra que permite compartilhar no Facebook, Twitter, LinkedIn e Whatsapp (quando acessada pelo celular).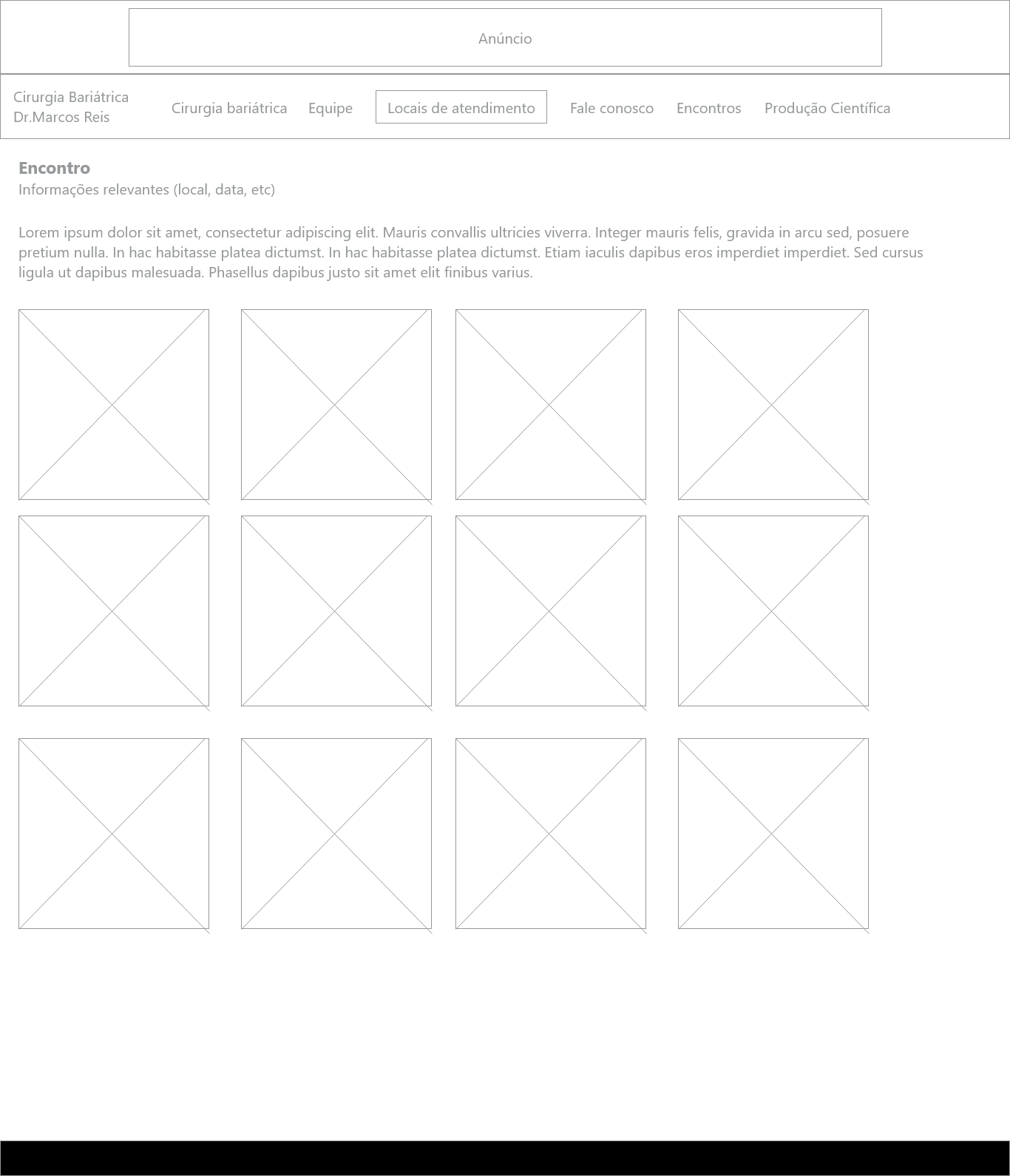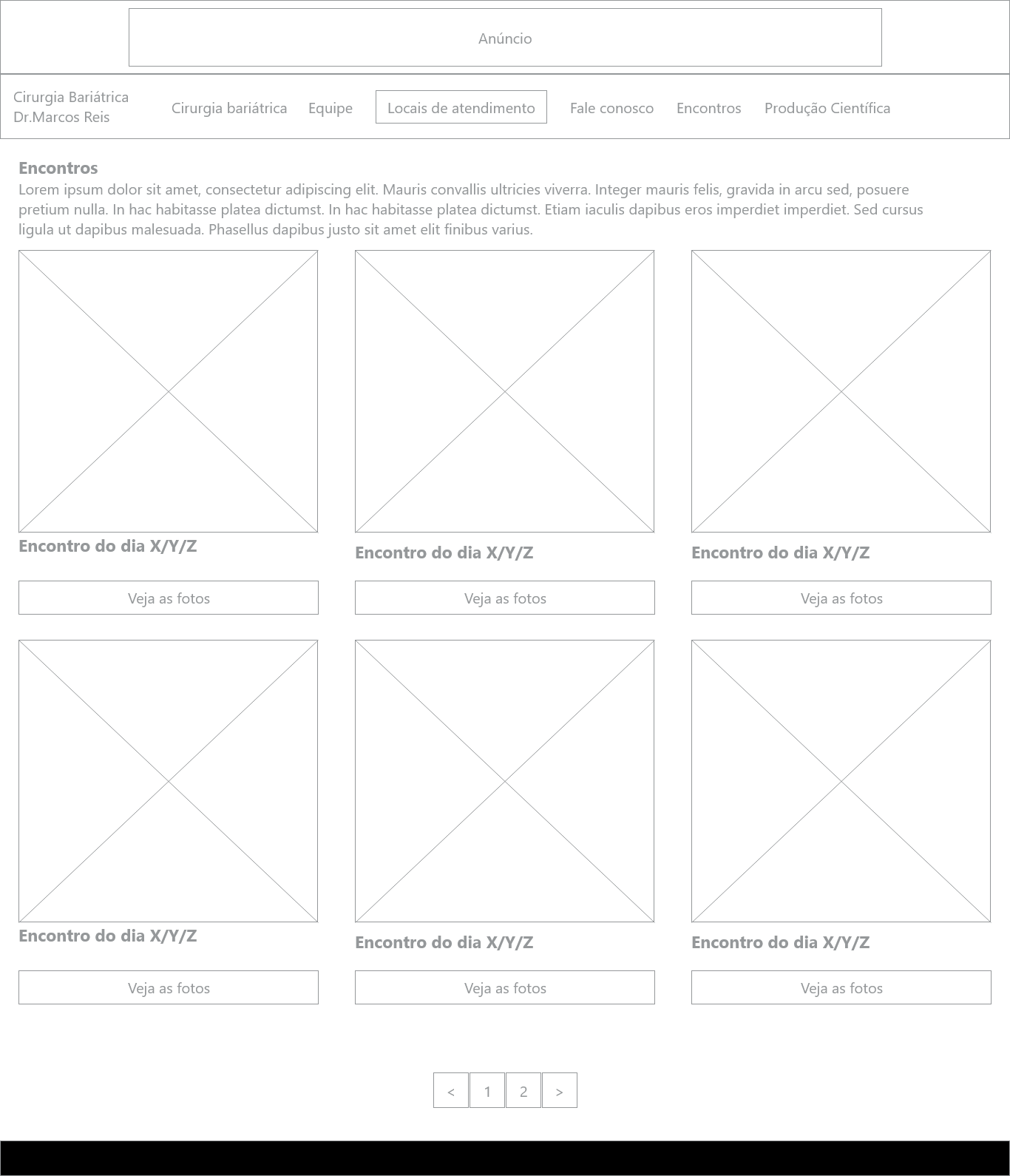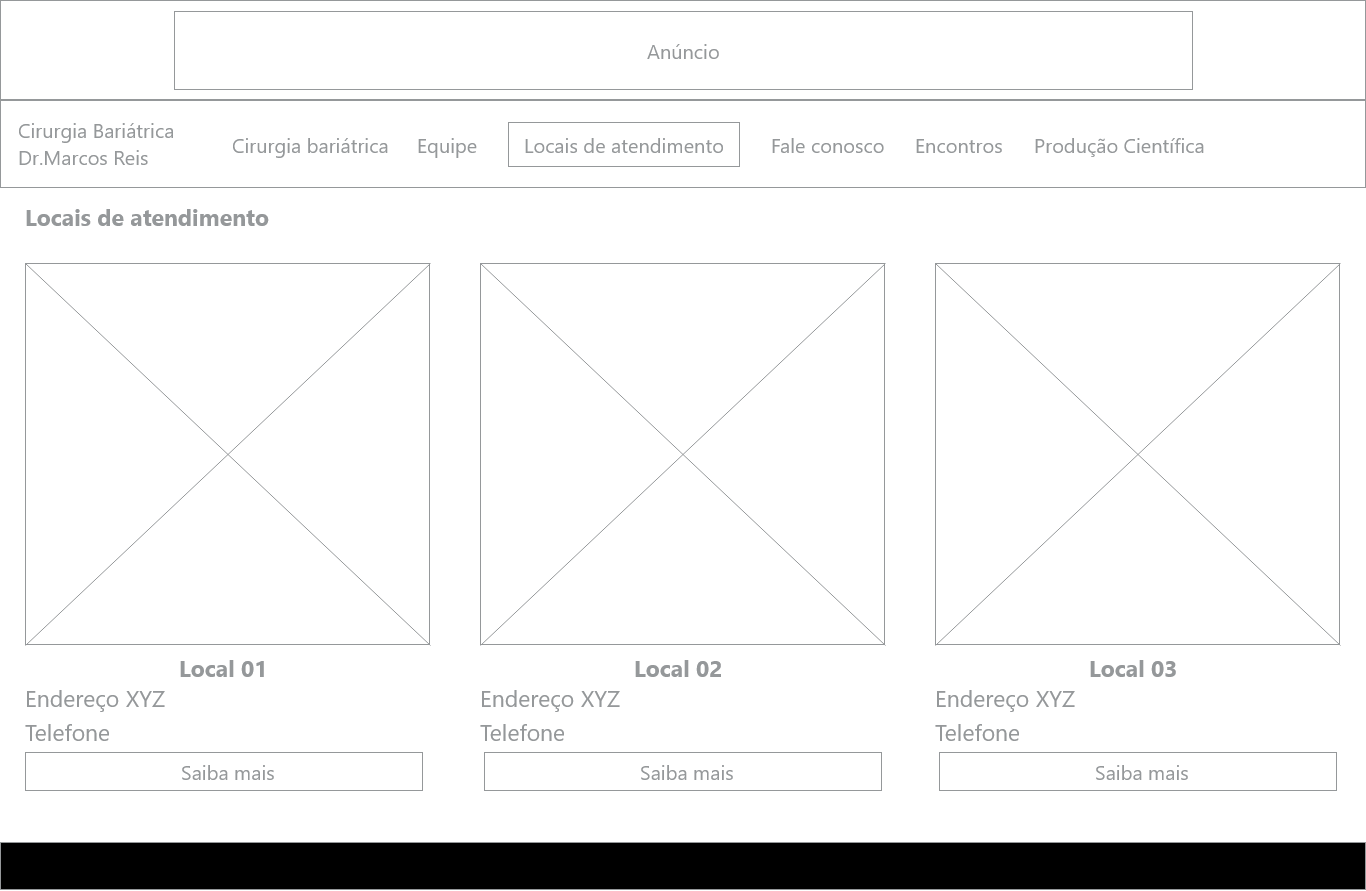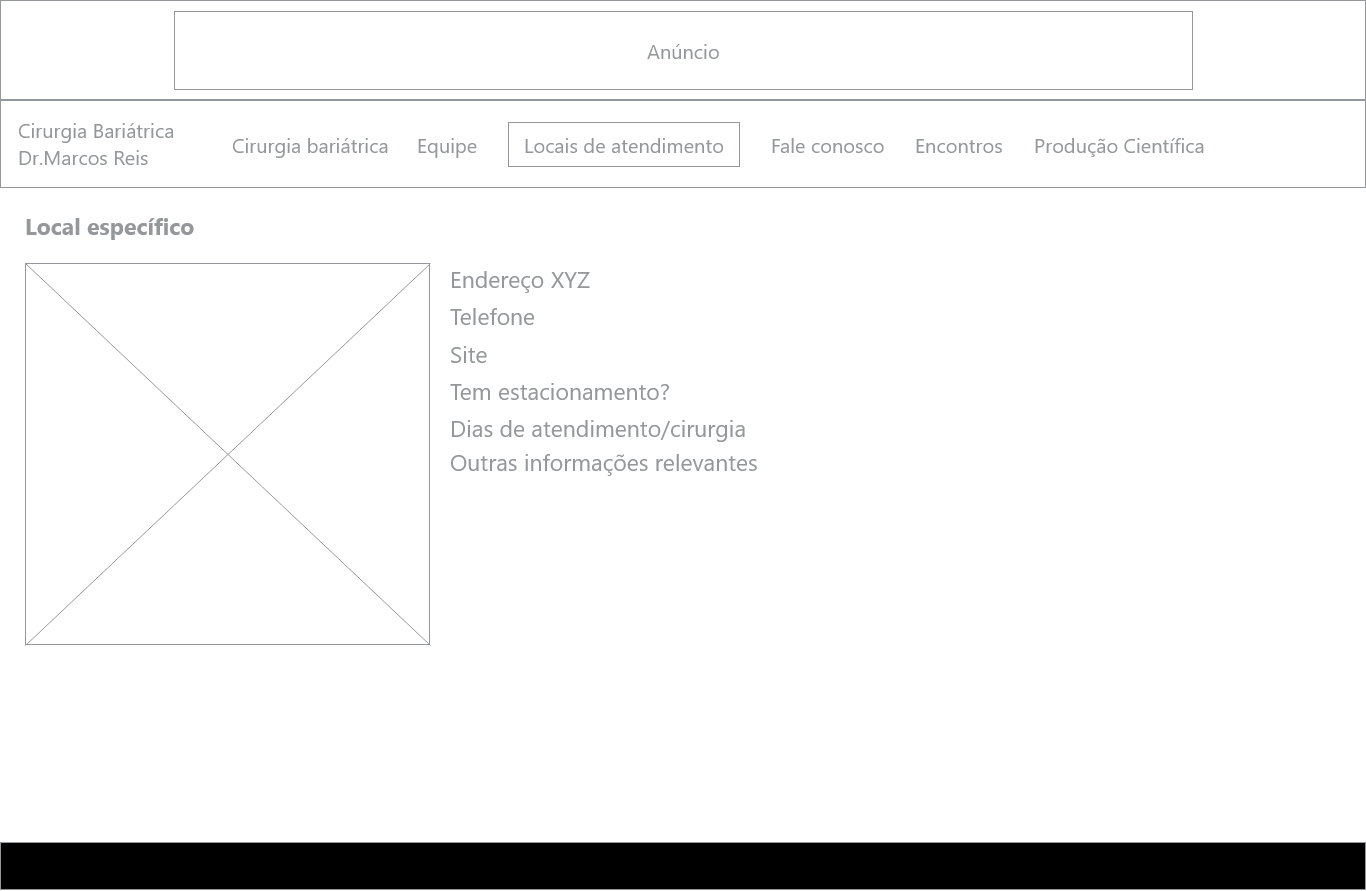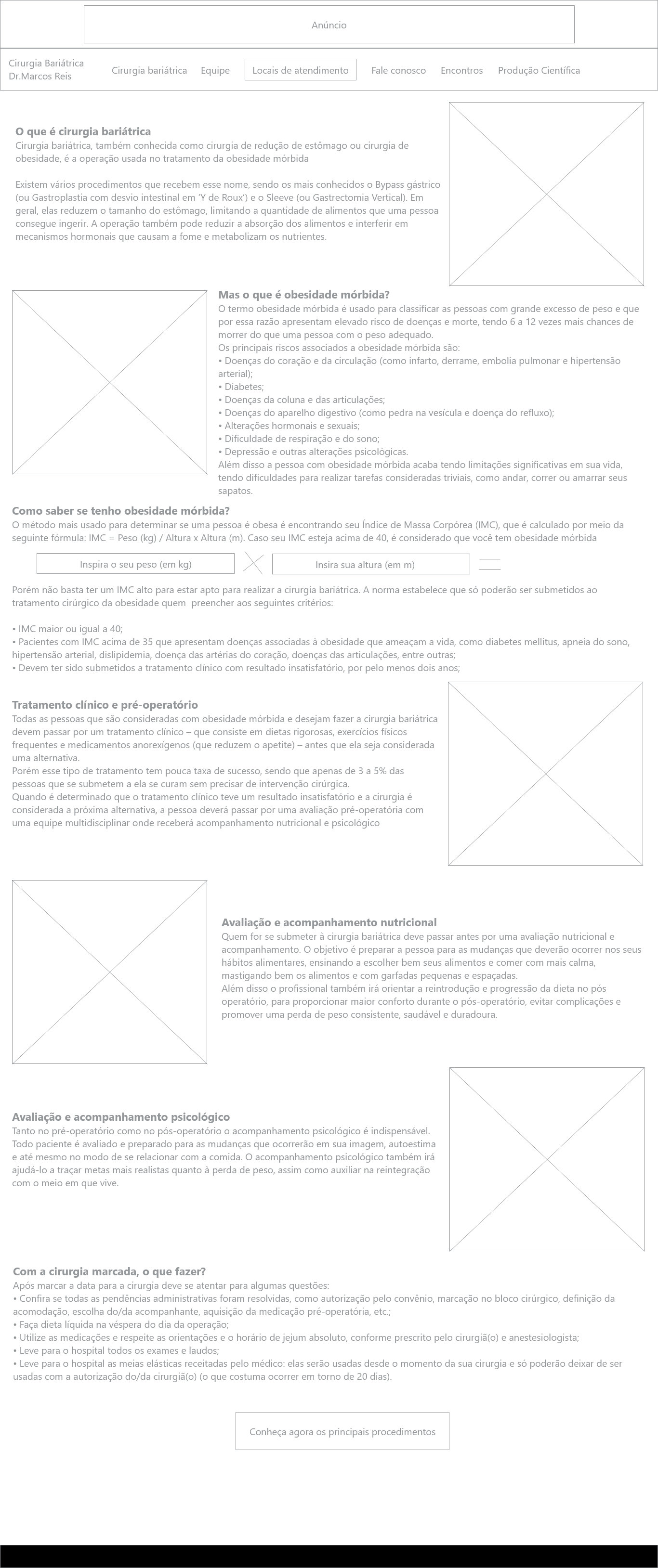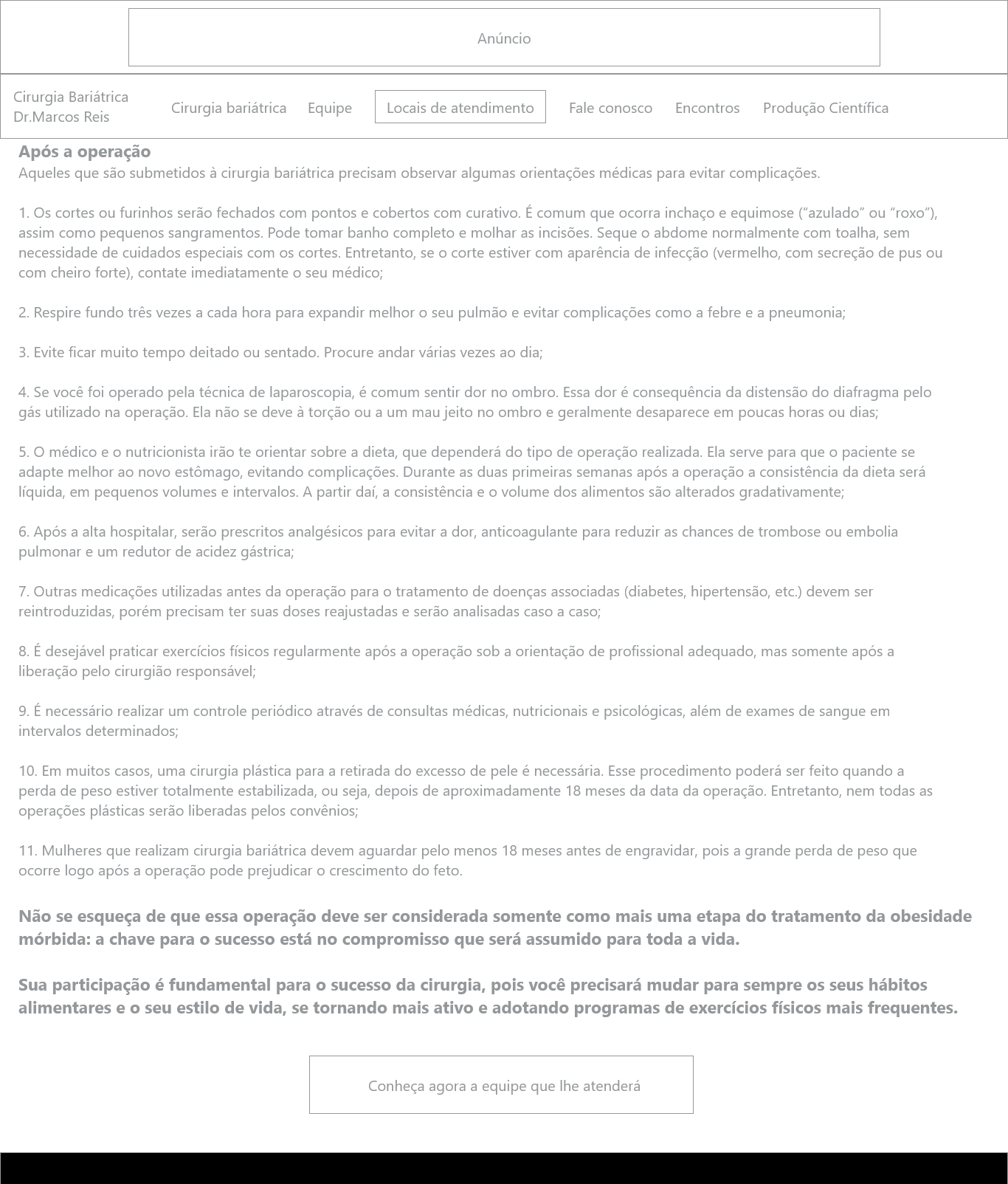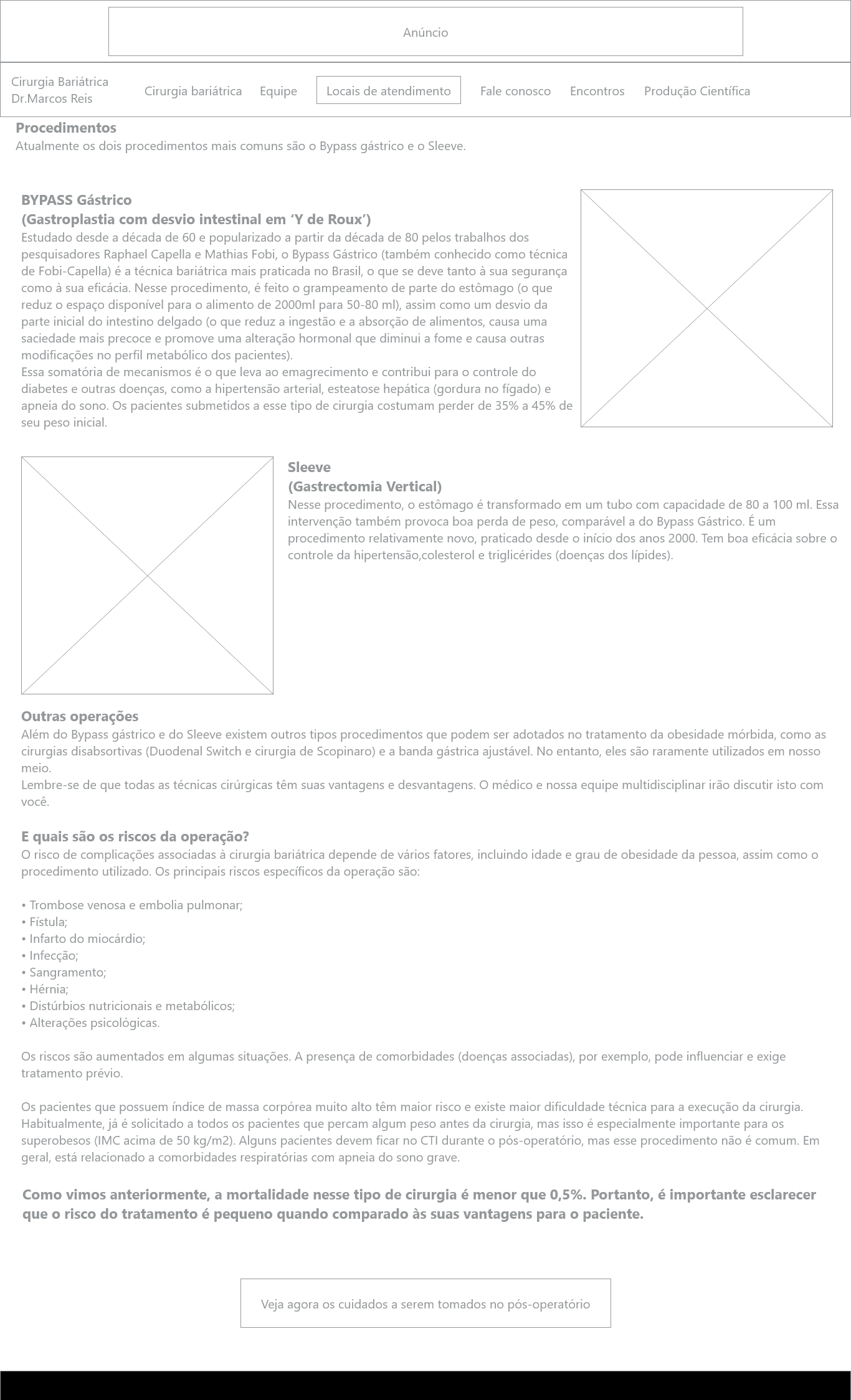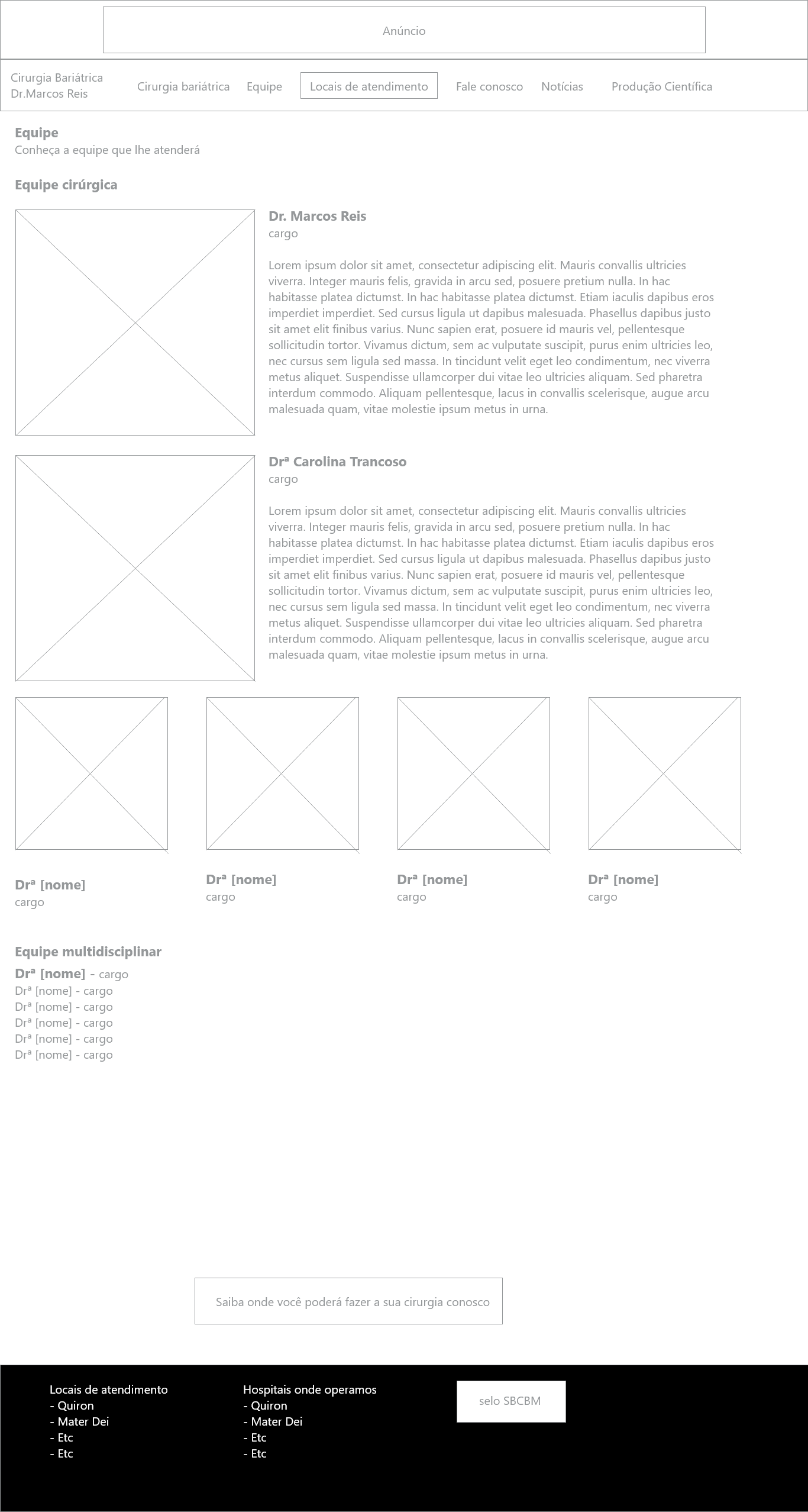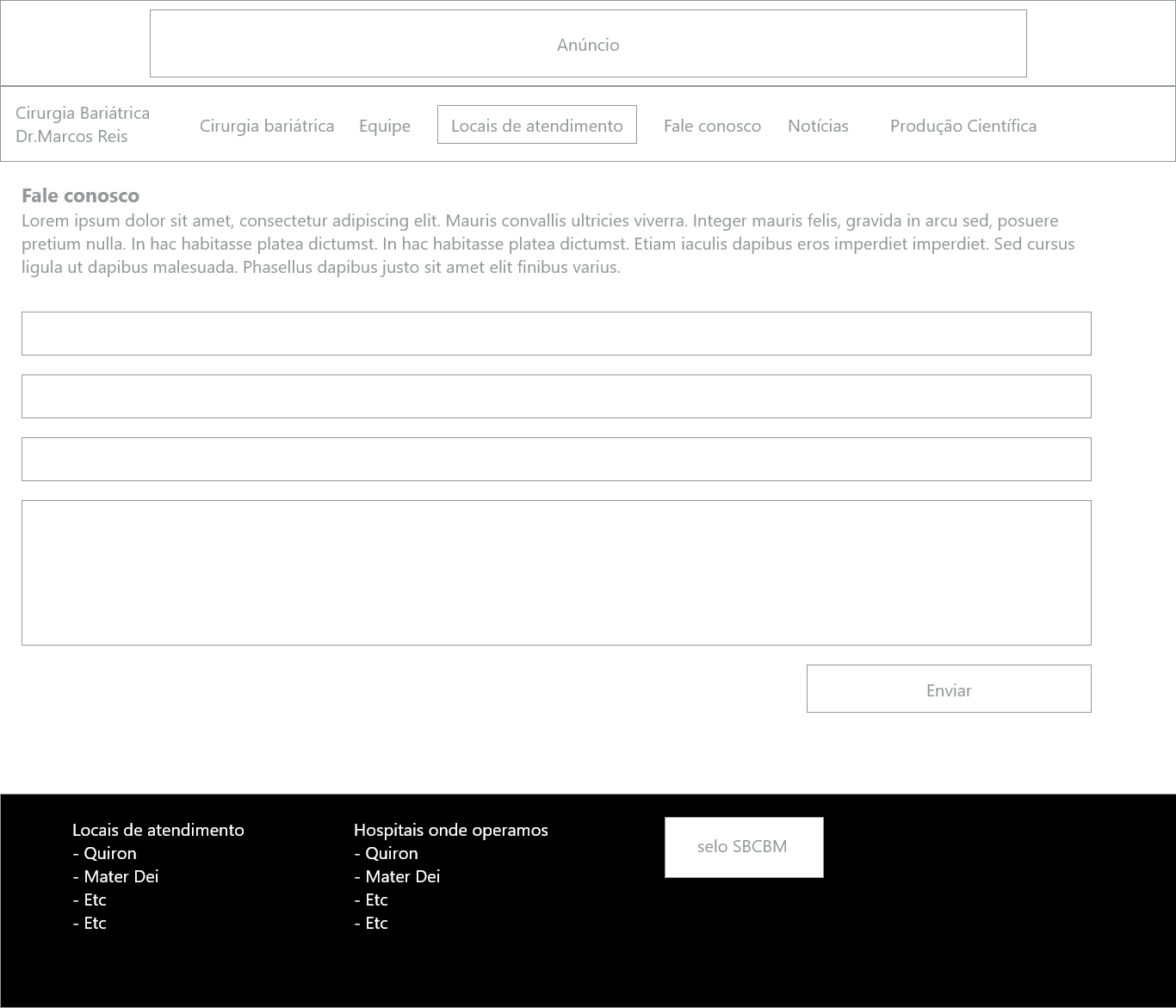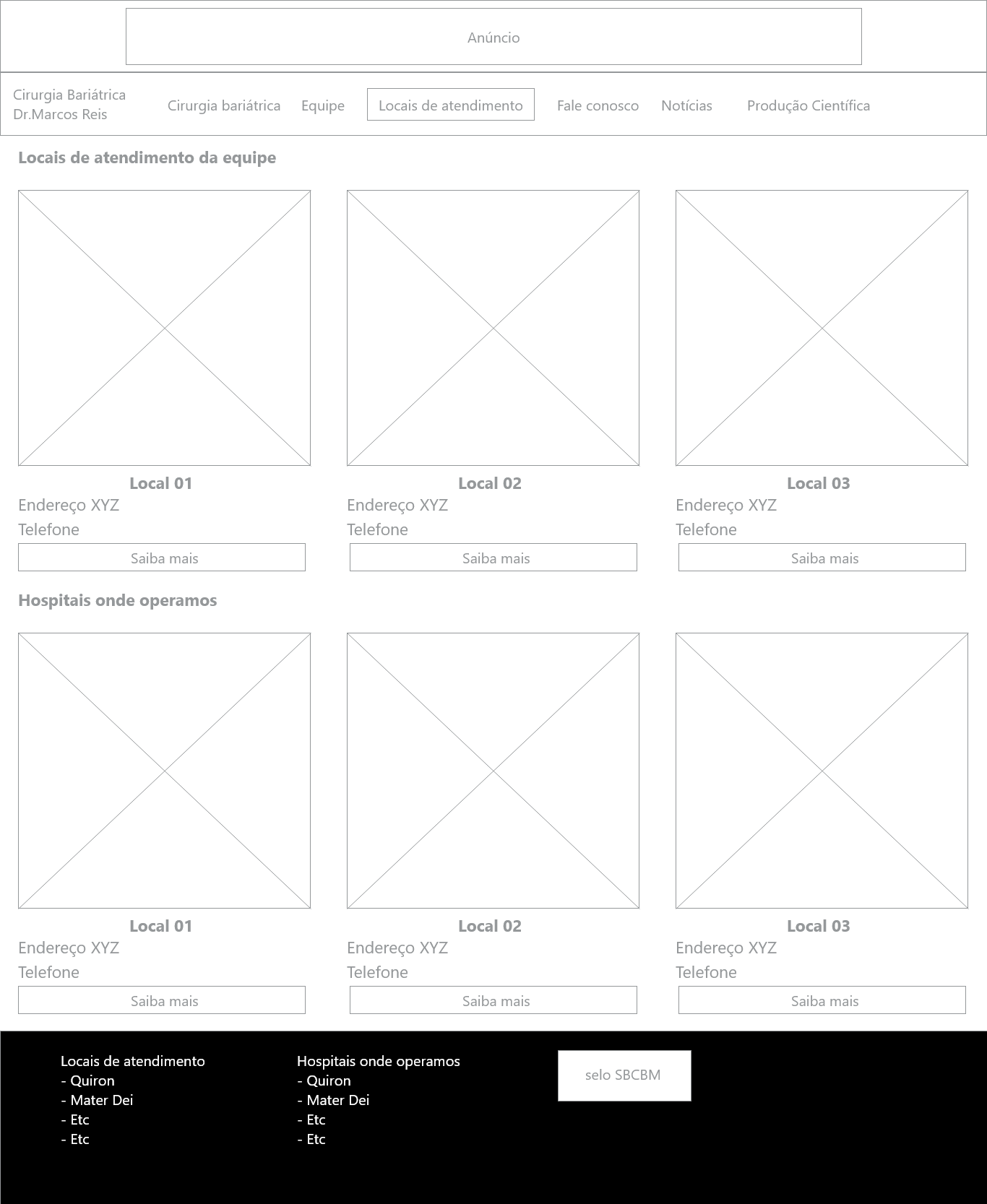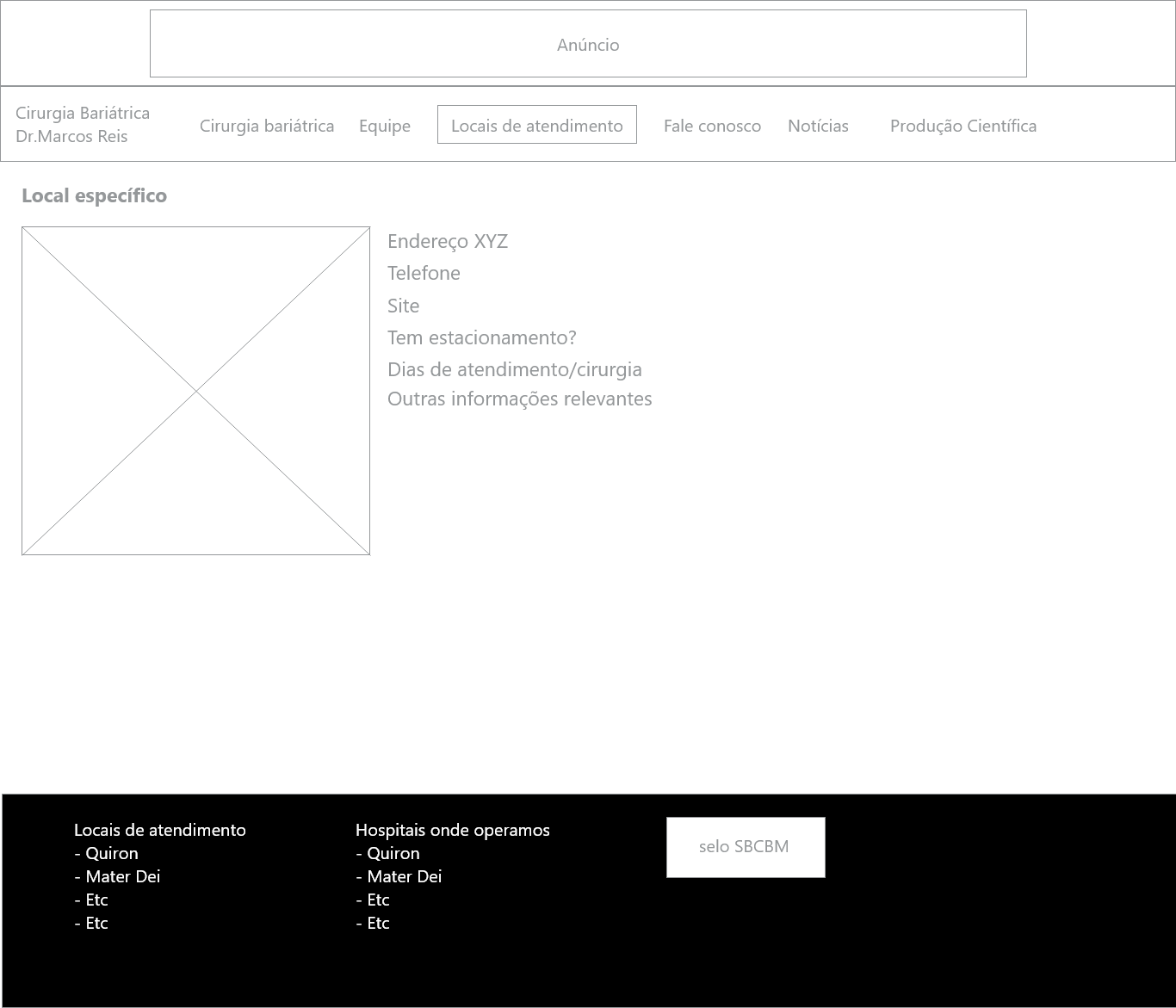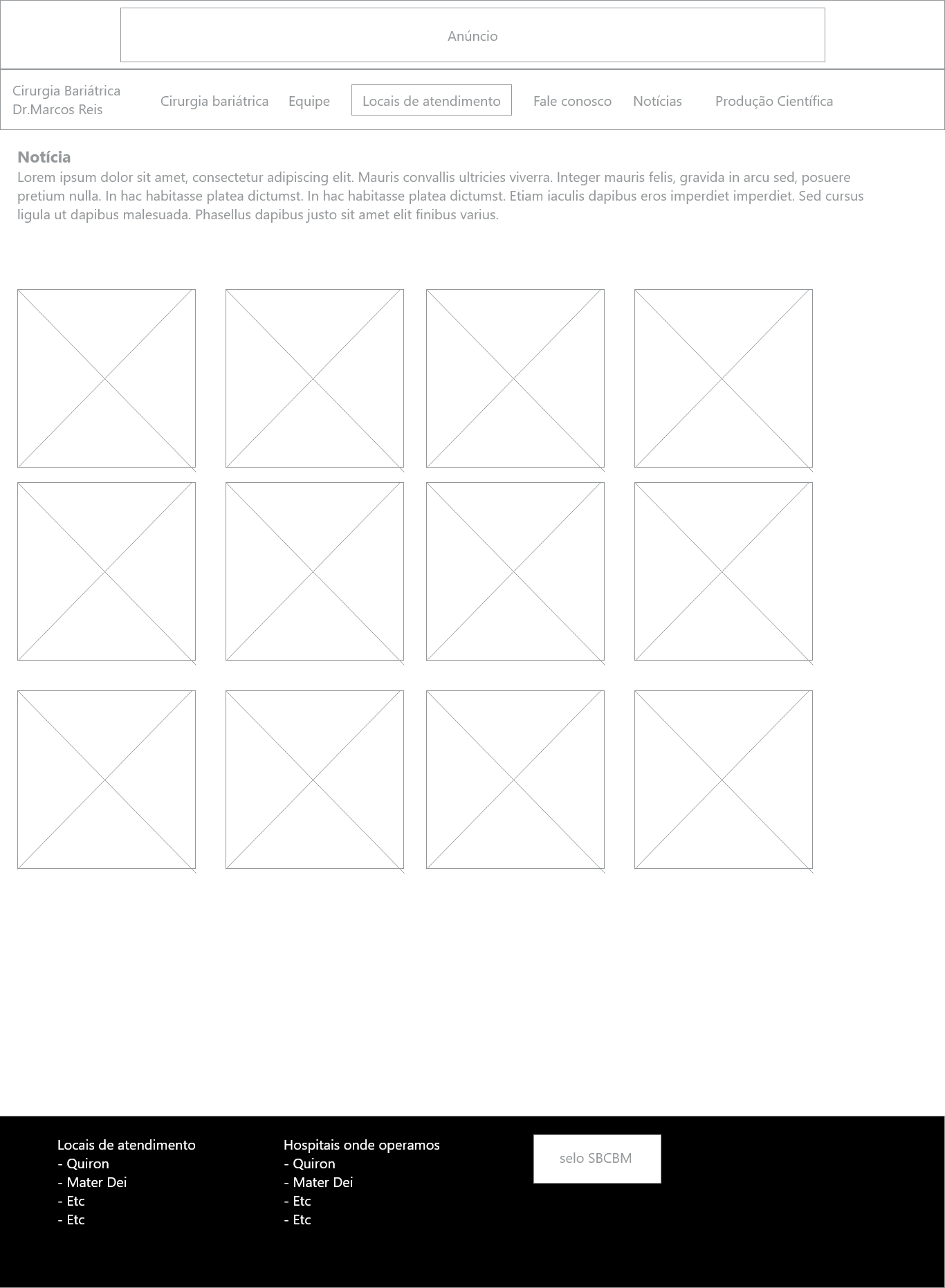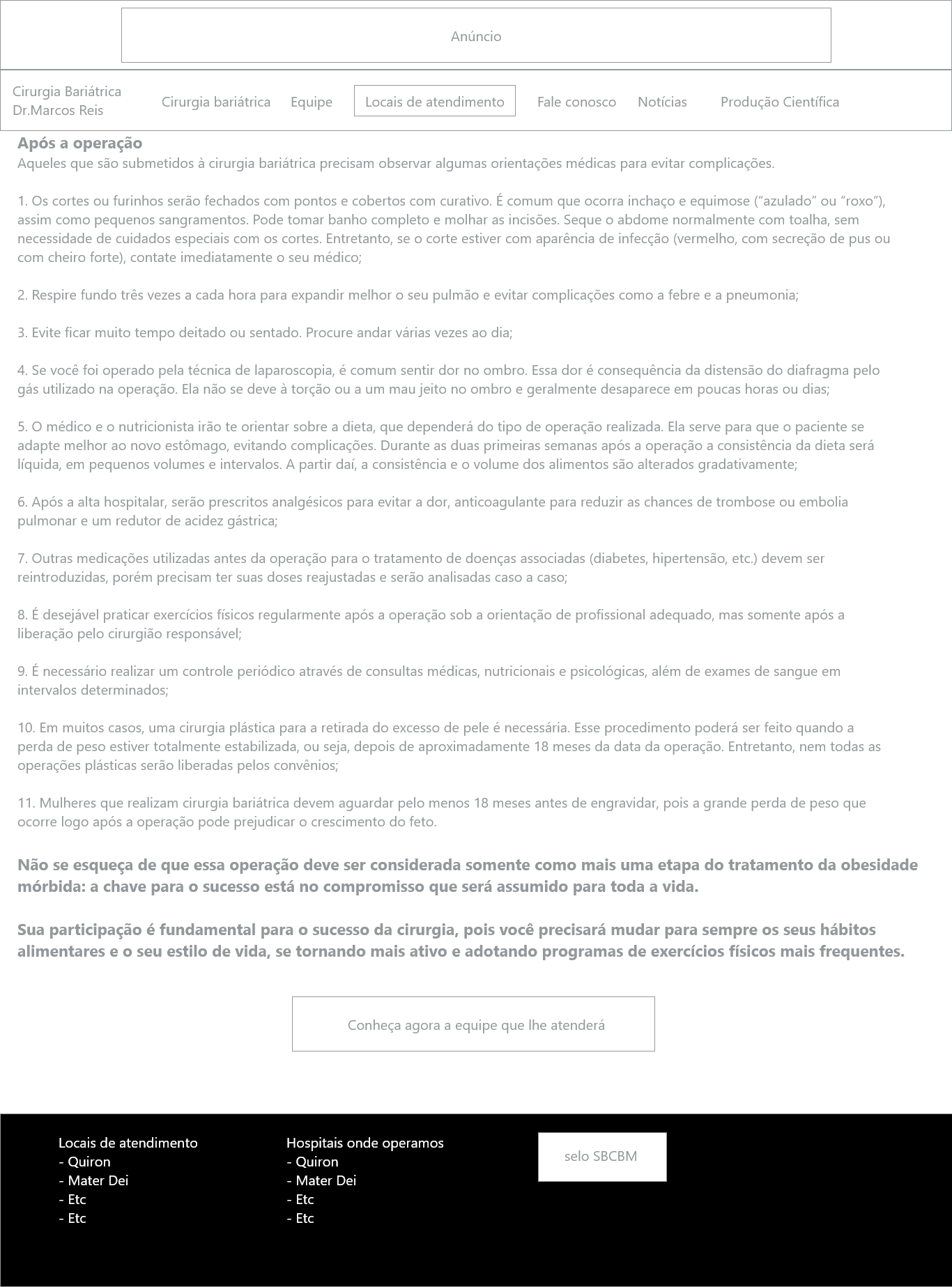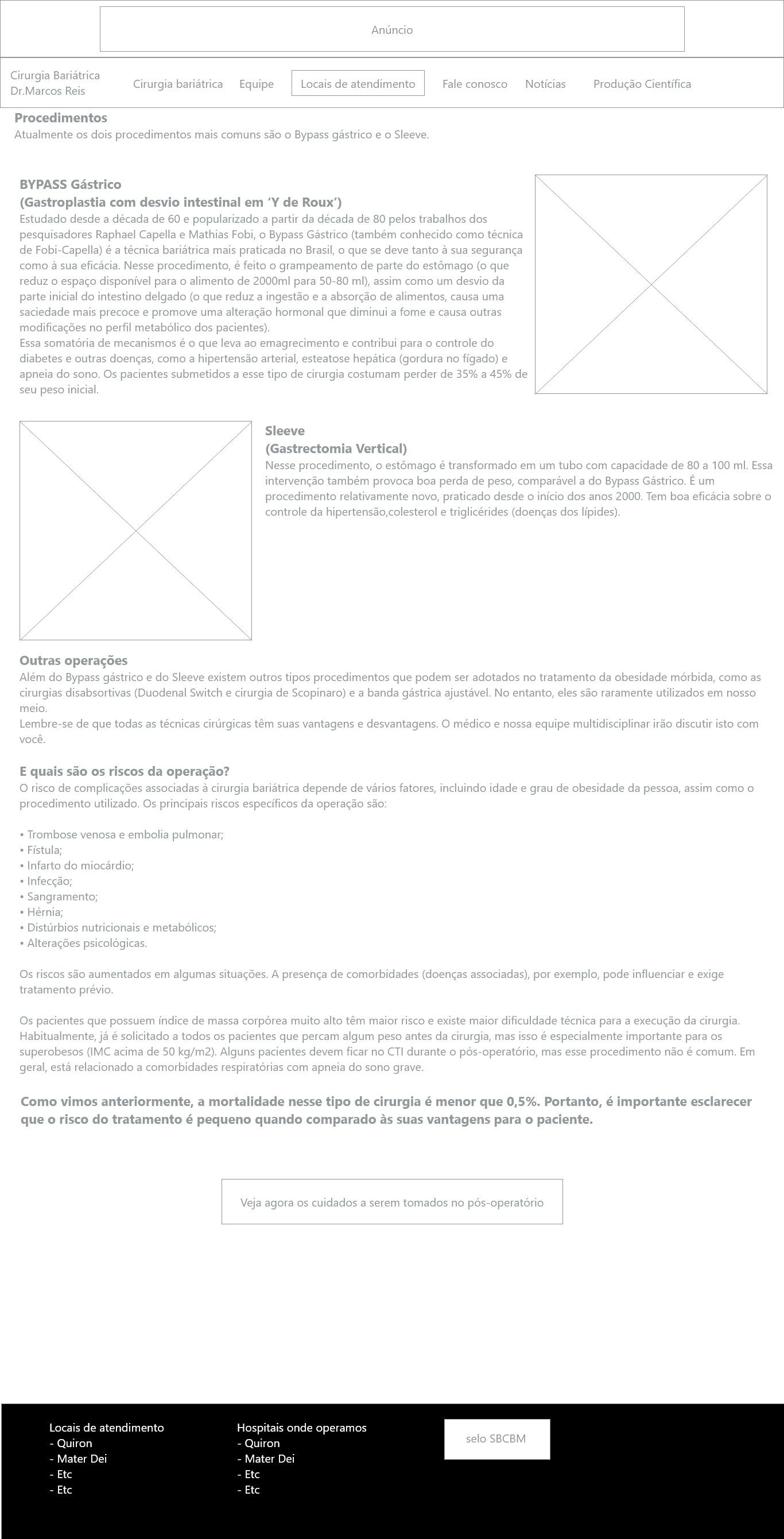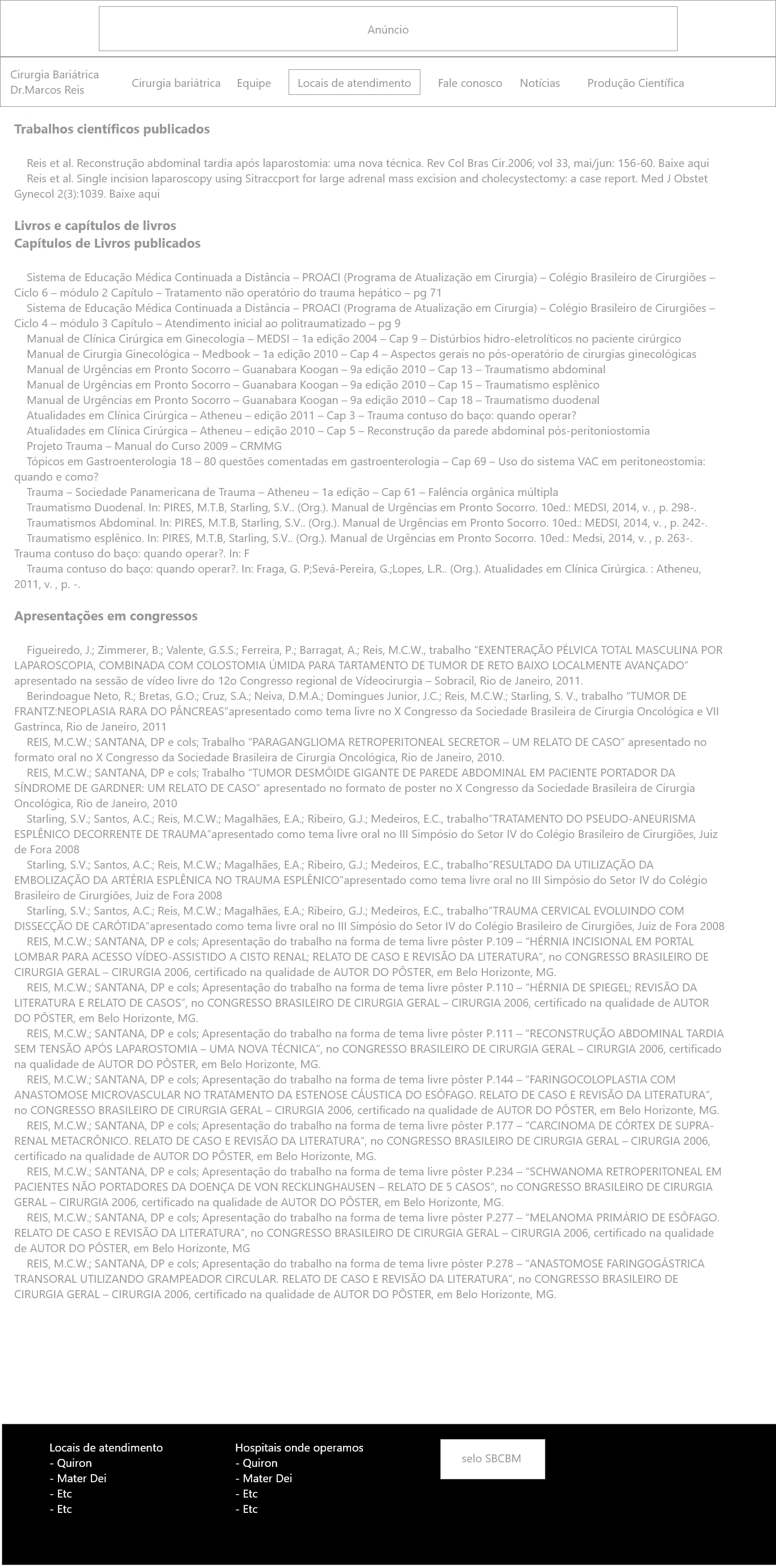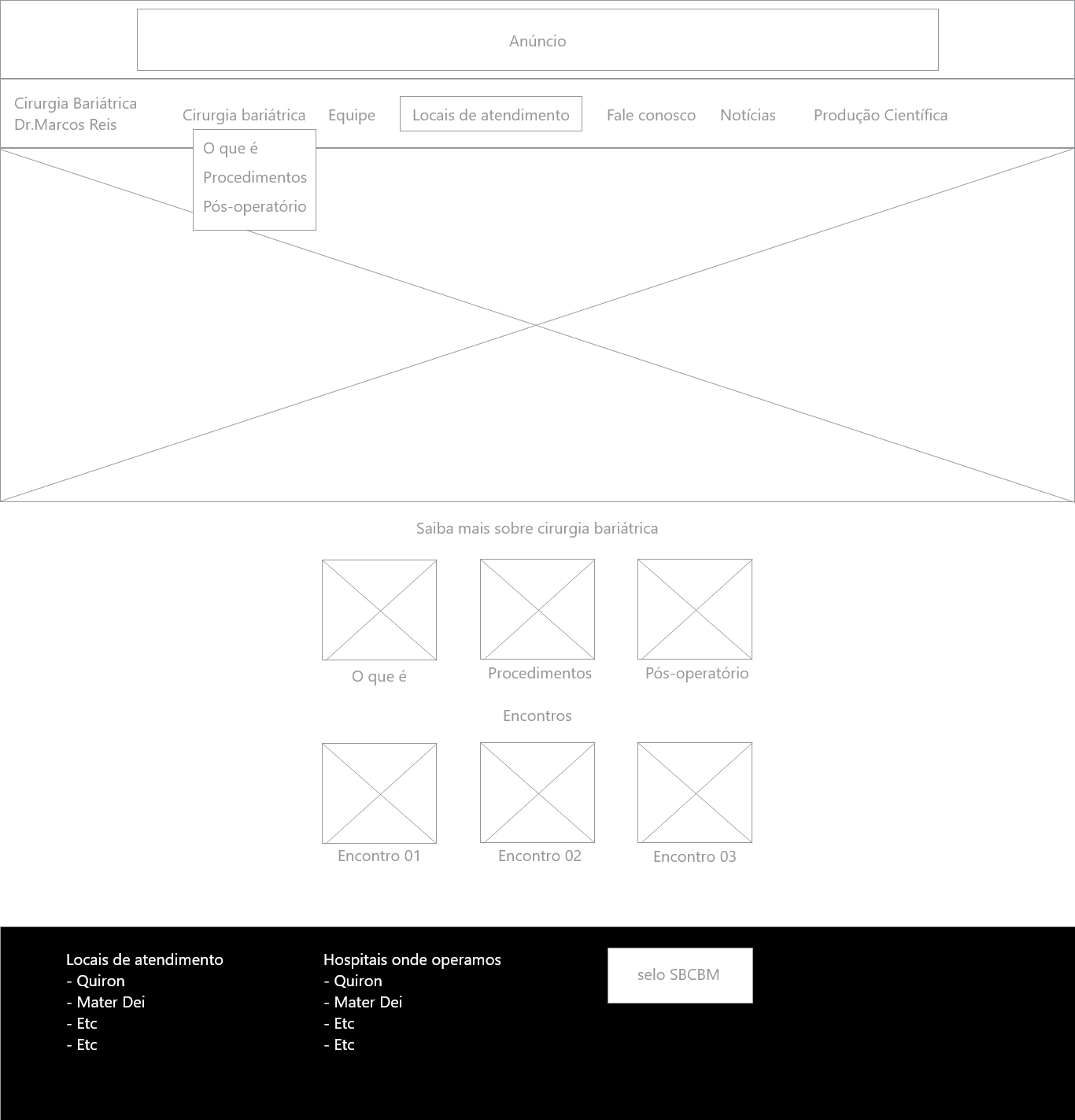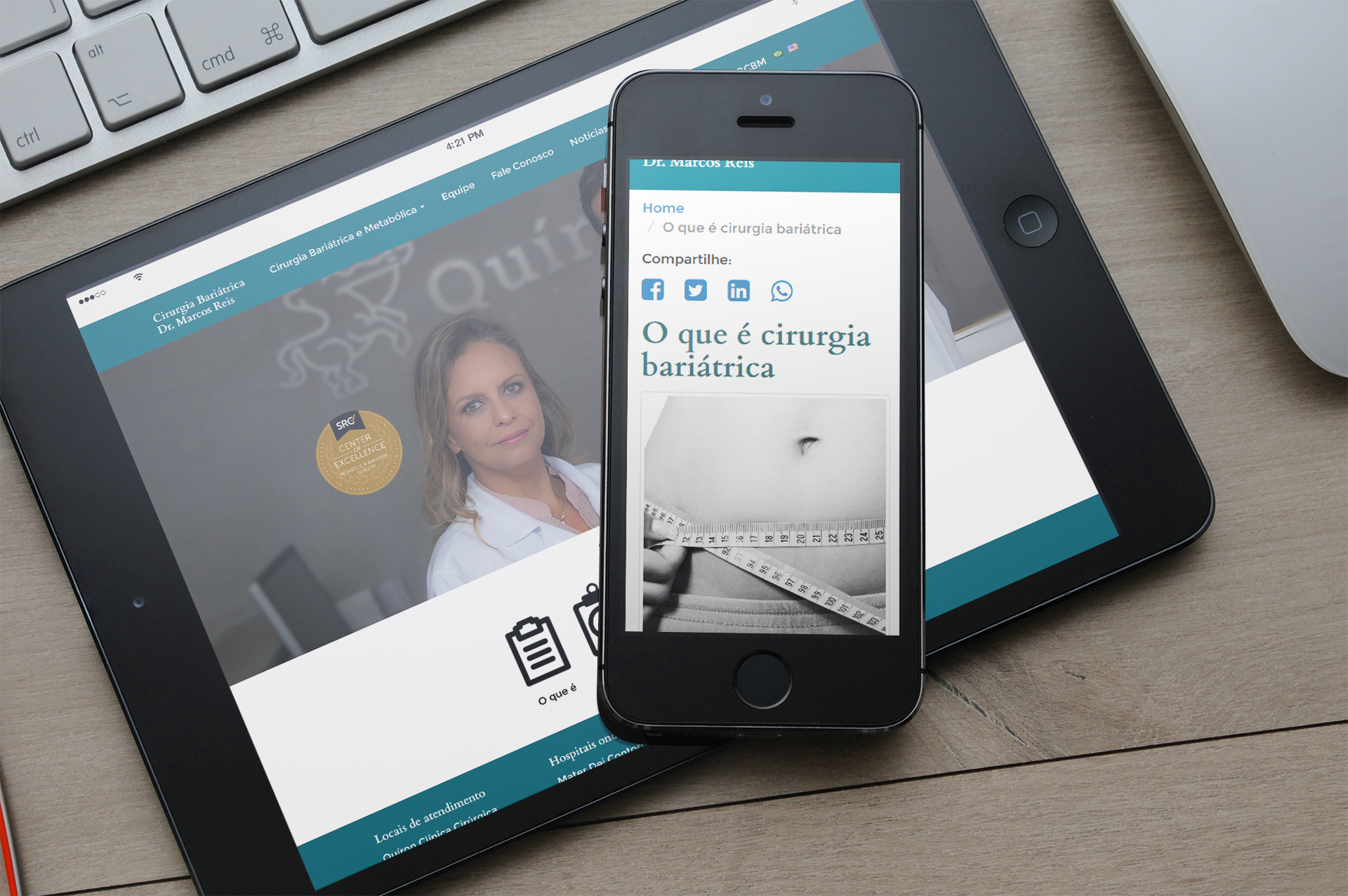 The whole site is editable through the Wordpress panel, including the home page where you can change the cover picture and title, icons, texts, and links below.From there, you can include a header image or a CTA to an internal or external link at the end of any page without touching the code. Specific panels have also been created to include team members and service locations.
Todo o site é editável através do painel do Wordpress, incluindo a página inicial onde você pode alterar a imagem da capa e título, ícones, textos e links abaixo. A partir daí, você pode incluir uma imagem de cabeçalho ou um CTA para um link interno ou externo no final de qualquer página sem tocar no código. Painéis específicos também foram criados para incluir membros da equipe e locais de atendimento.